29 September 2014
CHF Entertainment agrees magazine deal for Pip Ahoy!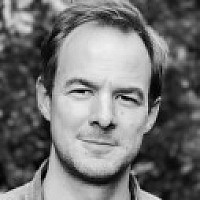 CHF Entertainment has agreed a deal with publisher DJ Murphy to be the magazine partner for its pre-school series, Pip Ahoy!.
Brokered by Lisle International, the agreement will see publication of a monthly magazine from next Easter in the UK.
Pip Ahoy! airs on Channel 5
DJ Murphy already has licensed deals in place with a portfolio of titles including Strange Hill High, AniMagic and The Zelfs.
Zoe Cannon, Publisher at DJ Murphy, said: "Editorially the brand values of Pip Ahoy make for a fantastic product that will be effortlessly educational in all its fun and interactive features."
Jenny Johnstone, commercial director at CHF, added: "DJ Murphy's standing in the industry and their many accomplishments are impressive and we are delighted to be collaborating with them. They are a natural fit for our pre-school audience and we look forward to sharing the engaging adventures of Pip and his friends."
CHF has recently agreed a toymaking deal for the series with John Adams Leisure Ltd.