01 August 2014
Points North: David Johnson, director at Skylab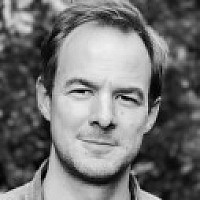 Each Friday, Points North gives a senior media figure a platform to air their views on a topical or relevant issue.
This week it's David Johnson, director at Skylab, on the new rules of sports broadcasting in the wake of London 2012 and Glasgow 2014.
With the Glasgow Commonwealth Games coming to a close after almost 24/7 coverage on the BBC, it appears that major sporting events are getting a massive share of the UK TV schedules these days.
The Olympics, FIFA World Cup, UEFA Champions League and the 2015 Rugby Union World Cup will all continue to have blanket coverage from the UK's major broadcasters.
However, what about other sports, where do they fit in and what does the future of sports broadcasting hold for them?
Well, credit to the BBC as the extended coverage of 'minority' sports (horrible description) at the Commonwealth Games is available on BBC1, BBC2, BBC3, Radio 5 live, the BBC website and a range of red button services. As with the London 2012 Olympics, we all now know a little bit more about table tennis, shooting, bowls and field hockey (my sport actually)!
But what happens AFTER the Games have finished? Currently, most of these sports pack up until the next 'big event' and hope that their sponsors and the odd bit of TV coverage will see them through.
It's not an ideal scenario, especially here in the UK. Most sports governing bodies view a broadcast or TV deal as the be-all and end-all to attract new participants, fans, sponsors and advertisers. Being blunt, it isn't and won't be in the very near future.
The whole relationship between sports rights owners and broadcasters is changing dramatically, and only those sports governing bodies (nationally and internationally) with the right digital strategy will survive the sea-change in consumer engagement of their sport via multiple channels and devices.
Sadly, not every sport or federation has the vision, the opportunity or the means to take their sport forward in this new digital broadcasting age.
Time and again, international federations have missed out on lucrative sponsorship or advertising deals because the broadcasting rights for their sport have been poorly negotiated. Rights have been sold off to third parties for small fees and in some cases given away for free!
New revenue streams have been missed by selling off all rights instead of specific packages, and there's been an over-reliance on rights-dealers, leaving some sports out of reach for all but a few territories. Hardly a strategy to engage sports fans on a global scale.
International sports federations, national governing bodies and high profile professional clubs need to have in place a robust digital strategy if they are to compete on a global stage for traditional broadcast and new digital media rights deals. Without a clear digital strategy their sport will slowly wither away as new sports emerge with improved media deals, broadcasting their own rights and content to a connected global audience.
Crucially, the content is NOT placed on destination sites but integrated into the sports federation website. The federation is the rights holder, the broadcaster, the governing body and the place for fans, viewers, sponsors, advertisers and customers to connect.
This is the future for sports broadcasting.
David Johnson is director at Skylab