30 July 2014
Uncertainty over future of Sumners as freelancers go unpaid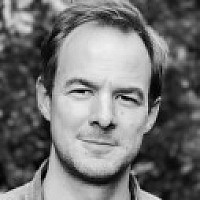 Uncertainty today surrounds the future of Sumners, once the biggest post production facility outside of London.
Prolific North has been made aware of several freelancers who are allegedly well overdue payment for work completed for the company, now officially known as Sumners MediaCity Ltd.
Speaking to Prolific North, co-founder Janet Sumner confirmed that some freelancers had indeed not been paid but she refused to explain why that was the case, or whether payment would be forthcoming.
Sumner also refused to provide any detail on the current state of the company or give any assurance over its future.
The company is one of Manchester's most established post production facilities, founded by Andy and Janet Sumner, two former Granada film editors, in 1992.
It grew into a £5m turnover business and over the last 22 years has provided a grounding for well over 150 people within the industry.
The current uncertainty comes just over 18 months after the company shed around a third of its 33-strong workforce and moved from Whitworth Street in Manchester to a smaller base at MediaCityUK.
At the time, it said it hoped to become "leaner and more flexible" and renamed itself Sumners MediaCity Ltd. The new operation was however a phoenix company that left a number of creditors outstanding from the original Sumners.
Since then it has worked on programmes including Young Dracula, Restaurant Wars: The Battle for Manchester, The Mill and Psychobitches.
It's understood that staff numbers at the company are now down to 11.