17 June 2014
BBC defends "very strong" World Cup pundit line-up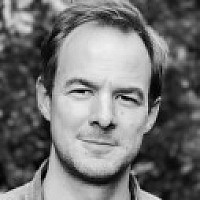 The BBC has defended its choice of World Cup pundits while admitting it was "inevitable" that some would be disliked.
The broadcaster has responded after 445 complaints were received following Phil Neville's "monotone" co-commentary performance on Saturday night.
Viewers have also criticised Jonathan Pearce's gaffe-strewn commentary on the game between France and Honduras, while some have had difficulty understanding Brazilian Juninho at all.
Phil Neville was criticised for his "monotone" style
But the BBC insisted it had put together a "very strong international line-up" and that it could "take time" for viewers or listeners to get used to a particular pundit's style.
It said: "The World Cup is watched by an audience of many millions with a hugely diverse range of tastes and opinions and we value feedback from our viewers and listeners.
"We believe we have put together a very strong international line-up, with a wealth of experience and knowledge covering all aspects of the game at the very highest level.
"Thoughts on individual presenters and commentators can vary considerably so it's inevitable some viewers or listeners will dislike or disapprove of certain presenters and commentators.
"All our programme contributors are appointed on the basis of their experience, knowledge and talent, but judgements are often subjective and we would never expect everyone to agree with every choice we make, and appreciate that sometimes it can take time for viewers and listeners to get used to a particular individual's style of presentation or commentary."