03 April 2014
BBC Sport prepares for 24-hour World Cup across television, digital and radio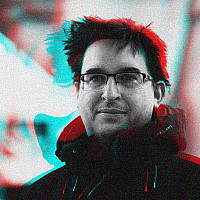 It may make non-football fans shudder, but BBC Sport is preparing to make Brazil 2014 the first "24/7 World Cup."
Writing in her blog, Barbara Slater, the director of BBC Sport, outlined a programme which would be airing on the BBC website, 5 Live, CBBC and the main BBC television channels.
"Our aspiration is to make Brazil 2014 the first '24/7 World Cup', which will appeal to all age groups, available across all devices at any time of the day or night. We will be producing all of this for less than the cost of a pint of milk for each viewer, listener or website user that accesses our coverage.  To do that we aim to deliver 50% more hours of TV coverage compared to South Africa 2010," she stated.
The logistical challenge of having the event 9000km from BBC Sport's Salford HQ has been made even more difficult with the size of the country and an opening weekend which has 4 live matches.
"At 5pm BST on Saturday 14 June the BBC will be broadcasting live TV coverage of the Group C encounter between Colombia and Greece from the Estadio Mineirao in Belo Horizonte. Six hours later we will be with England as they kick off their campaign against Italy in Manaus. That's the equivalent of covering one match live at Wembley in the afternoon followed by another match live in Moscow later in the evening," she explained.
"And then under 24 hours later, we are live again on BBC TV for France versus Honduras in Porto Alegre – a trip from Moscow to Barcelona - to stay with the analogy. An hour after that match finishes, we are live in Rio for Argentina's first match of the tournament – a short hop from Barcelona to Belfast!"
BBC Sport will be deploying 12 separate commentary teams to cover matches across the network.
In addition to the football, there will be specially commissioned films, such as a 90minute documentary covering David Beckham's expedition to the Amazon rainforest. Former Manchester United colleague, Rio Ferdinand is also working on a documentary in addition to his role as a pundit.
There will be programme tie-ins with BBC Children's and BBC Religion.
"On 5 live and 5 live Sports Extra, there will be 24 days of football commentaries, with the majority of those matches live from the grounds plus a special discussion programme Postcard from Rio throughout the group stages with our roster of presenters and pundits in Brazil. The radio team has over 300 senior international caps between them while the likes of Mark Chapman and Dan Walker will be working across radio and TV in order to meet the needs of multiple programming strands."
Online, there will be content-rich pages with audio, video, highlights, stats and images running alongside the text commentary.
Slater concluded:
"Throughout the planning process, all parts of the BBC have been acutely aware of the need to run as efficient an operation as possible, striking a balance between editorial ambition, technical feasibility and value for money.
"Despite the considerable operational challenges, and even taking into account the substantial extra output we are committing to provide, the BBC will still cover all the matches and latest news across TV, radio and online with fewer staff than we sent to South Africa – current plans are that the BBC will send 272 people to Brazil in comparison to the 295 that travelled to South Africa."