17 March 2014
BBC to mark Britpop milestone with week-long season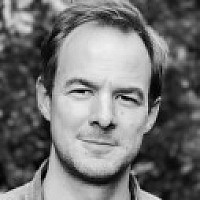 The BBC is to mark 20 years since the emergence of Britpop next month with a week-long season of programmes on BBC Radio 2, BBC Radio 6 Music and BBC Four.
Broadcast between April 6 and 11, Jo Whiley and Steve Lamacq will reunite for the temporary return of iconic Radio 1 programme The Evening Session, this time on Radio 2.
Jo Whiley and Steve Lamacq will reunite for a week
On 6 Music, Lamacq will host a week of special programmes in his daily show from 4 to 7pm, with guests including Supergrass frontman Gaz Coombes and Alan McGee, and listeners will be able to choose their favourite Britpop anthem culminating in a Top 30 countdown on April 11.
There will also be another chance to hear Mark Radcliffe's story of Oasis, Oasis - What's The Story?, a recording of Blur at Glastonbury in 1994 and highlights of a classic episode of the Radio 1 Evening Session when Jarvis Cocker co-hosted.
Radio 2 documentaries will include Britpop: A Very British Pop, presented by Stuart Maconie, which will trace the rise of Britpop from its beginnings in Camden to the front room of Downing Street.
Bob Shennan, controller of Radio 2, 6 Music, Asian Network and popular music TV, said: "To mark the 20th anniversary of Britpop, the BBC is uniquely able to raid its own incredible television, radio and picture archives. And through our current line-up of presenters - including those who lived, breathed and were central to the scene two decades ago - Britpop at the BBC will be bringing this era back to life once more."