28 February 2014
Red Production Co makes Lenny Henry drama for BBC One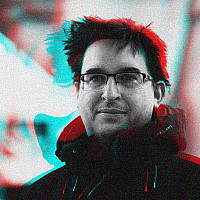 BBC One has announced a 1x90 minute drama from Lenny Henry, which will be made by the Red Production Company.
Danny and the Human Zoo is a fictionalised version of Henry's life as a working class teenager in Dudley during the 1970s.
The story centres around Danny Fearon and his working class Jamaican family. A talented impressionist, Danny wants to become a stand-up comedian.
"I'm so excited about bringing my fictional teen memoir to the nation!  I've crammed the first two years of a very long career into 90 minutes - it's gonna rock. I think , although it's not exactly what happened, that we'll get  a strong sense of what it might have been like for a young black kid from Dudley to be suddenly hurled into the maelstrom of this business we call show... Can't wait!" said Henry.
Not only does Danny have to negotiate his home life, he also has difficulties at the start of his career. Winning a talent show, he's signed by an unscrupulous agent, who forces him to take part in The Black And White Minstrel Show. 
"I'm extremely excited to be making Danny And The Human Zoo with Lenny whose skill as a writer has been so impressive and assured. This is a funny, moving and important script about growing up as a black, comic talent in a white, crazy world - in the not too distant past," added Red Production Company's founder and executive producer Nicola Shindler.
The show was commissioned by Charlotte Moore, controller, BBC One, and Ben Stephenson, controller, BBC Drama Commissioning.
The cast will be announced shortly.