17 January 2014
Morgan in the Morning returns to Breakfast as Myers heads to Sun FM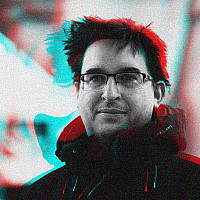 Sun FM has resurrected Morgan in the Morning, persuading radio executive, John Myers - known to many as John Morgan - to host its breakfast show for a week.
Myers, who is currently chairman of TeamRock and the Radio Academy Awards hasn't been in the presenter's chair since Smooth Radio, almost 3 years ago.
Usual anchor, Simon Grundy is taking a holiday. His show is one of the longest running the country and in Sunderland it rates ahead of Radio 2.
"I'm looking forward to it. I was first involved in the station in the the late 90's when I ran Border Radio (one of the previous owners) hiring Simon Grundy, so to return on the breakfast show, and in an area I know well, will be fun to do. I will try not to get too many OFCOM complaints!" he said.
Myers spent a decade at Century Radio in the North East and has also worked at Century, Real, Rock FM and CFM. He's a visiting professor at Sunderland University and the University of Cumbria.
''Having worked with John a number of times over many years - being his boss for a week, instead of the other way round will be interesting. We've got our head of compliance ready to work some overtime but I'm confident our listeners will enjoy the experience," added Julian Carter, managing director of Sun FM.
His presenting stint starts at 5.30am on 27th January.