21 January 2014
BBC announces first ever 6 Music Festival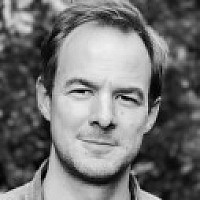 BBC 6 Music has announced the first BBC Radio 6 Music Festival, to take place next month in Manchester.
The two-day festival, at the Victoria Warehouse over February 28 and March 1, will be headlined by Metronomy, The National and Haim. Further headline acts are being announced on the station throughout the day.
The National will headline the 6 Music Festival
Over 30 artists and DJs will perform over two stages at the venue, which is close to MediaCityUK where many of the station's shows are broadcast.
Bob Shennan, Controller BBC Radio 2, 6 Music, Asian Network and popular music, said: "The BBC Radio 6 Music Festival brings a wonderful 6 Music line up of performances to music fans – one which reflects the fantastic range of artists that BBC Radio 6 Music offers listeners every day. And the venue is also a stone's throw from Media City, which is home to many of BBC Radio 6 Music's shows."
Peter Salmon, Director BBC North, added: "The North West music scene is vibrant and eclectic, with Manchester and BBC Radio 6 Music at its heart. We are thrilled the network's inaugural festival with its imaginative programme is based here and shared with the nation."
Tickets for the festival go on sale this Friday at midday.