22 November 2013
New drama commissions from CBBC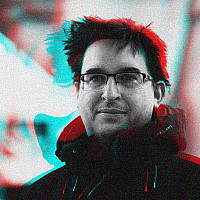 CBBC Productions in Salford are developing and producing a number of new dramas to air in 2014 and 2015.
Commissioned by CBBC Controller, Cheryl Taylor, they include Hetty Feather, an adaptation of the novel by Dame Jacqueline Wilson. Set in Victorian London, it tells the story of a young girl abandoned by her mother at the Foundling Hospital as a baby.
Helen Blakeman is the lead writer on the 10 x 30 minute series and Foz Allen will be the executive producer.
World's End, meanwhile, is a 36 x 15 minute series where a group of children find themselves in a remote castle, which sees "life and death decisions slam up against the everyday dilemmas faced by the kids." It's been written by Diane Whitley and Danny Spring, with Sarah Muller the executive producer.
Finally, comedy drama, 4 O'Clock Club will return for a new series in 2015.  The 13x30 minutes series is based around a school, with the story punctuated with raps from Ben "Doc Brown" Smith and Mikis Michaelides.
"CBBC is proud to be the home of so many inspiring and home-grown dramas. Our viewers cherish their relationship with Jacqueline Wilson characters and outspoken Hetty Feather promises to be the latest heroine for a generation of feisty girls. The award-winning 4 O'Clock Club welcomes its resourceful protagonist - Josh - back for more melodious mischief, and World's End promises a thrilling season of dark adventure," said Cheryl Taylor.