08 October 2013
Journalist and broadcaster Ian Skidmore dies aged 84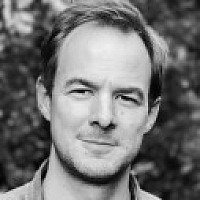 A former night editor of the Daily Mirror who became an established broadcaster has died at the age of 84.
Ian Skidmore Pic: Cambs Times
Manchester-born Ian Skidmore had a long career in Northern journalism, working on the Manchester City News, Yorkshire Evening Post and Daily Despatch in Liverpool before moving to the Mirror in Manchester.
He set up his own news agency in Chester in the early 1960s before becoming a broadcaster with BBC Wales, presenting radio and TV programmes for nearly three decades.
He also wrote more than 30 books, including his autobiographical Forgive Us Our Press Passes, and penned a column for the North Wales Daily Post.
Skidmore leaves his wife Celia, also a journalist, two daughters and a son, six grandchildren and two great-grandchildren.