23 October 2013
Actor Tompkinson features as MC2 targets students for UCLan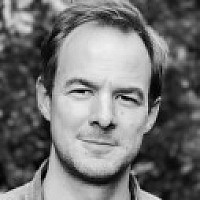 MC2 has launched an integrated advertising campaign for the University of Central Lancashire (UCLan) in a bid to increase applications and drive students to the university's undergraduate open days.
The campaign, which includes cinema, digital, mobile, outdoor and bus adverts and videos, features a voiceover from actor Stephen Tompkinson, a honorary fellow of the university.
Some of the campaign creative
The Manchester agency is hoping to better its 2012 campaign for UCLan, which increased turnout to the open day by 9%.
Nick Young, creative director at MC2, said: "It's really inspirational to tell a story as unique and innovative as the UCLan one. I went to UCLan myself and now I'm directing a creative team and working with global brands and organisations, so I've seen first hand how studying there can bring you success."
Joel Arber, director of marketing and communications at UCLan, added: "MC2 has brought its expertise and innovative ideas to the table once again with this campaign.
"It is a challenging time for the higher education sector and the challenge for MC2 was to successfully communicate our key message, which is that not only will you get a degree from us, but more importantly a career.
"The real measure for success will be to see an increase in students to our open days in October, and ultimately applications to the university for the next academic year."
One of the campaign videos can be viewed below: