17 September 2013
Procam to double size of Manchester operations after Hammerhead purchase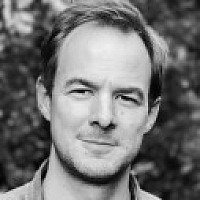 Broadcast hire company Procam is to double the size of its Manchester operations after completing the acquisition of rival Hammerhead TV.
The deal, which was backed by private equity firm Foresight Group and is Procam's first since its management buy-out in May, will also enable it to expand into Scotland.
It already has existing operations in London and Manchester, while Hammerhead has offices in Manchester, London, Glasgow and Edinburgh. The deal will double the size of Procam's Manchester facilities to 8,000 sq ft.
Hammerhead's equipment has been used on Dragons' Den
John Brennan, group CEO of Procam, said: "Our customers tell us they want a consistently high level of service and equipment, wherever they're filming. We're on a mission to make that a reality and today's news shows how we're investing to extend the reach of the Procam offer across the UK."
Phil Mews, Hammerhead's client sales manager, added: "To be part of the largest broadcast hire company in the UK is hugely exciting. This acquisition provides new opportunities for all those involved including staff and clients."
Procam, a preferred supplier to BSkyB and an approved supplier for BBC and ITV, has the largest stock of HD cameras in the UK.
It currently has around 70 staff and has doubled revenue over the last four years to £6.5m. It is projecting that the acquisition will lead to a 30% rise in turnover.
Since establishing in 1988, Hammerhead has provided crew and equipment for shows including The Secret Millionaire, Britain's Next Top Model and Dragon's Den.