19 September 2013
75 journalism posts to be cut at BBC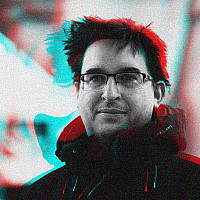 The BBC is set to cut 75 jobs in news and the English Regions as part of its cost-cutting plans.
The redundancies were announced today by James Harding, the new director of news and current affairs, who admitted that it had been a "trying year."
"I also appreciate the concern that cost savings come at a time that so many people are working hard to make the most of new technologies and striving to deliver the best journalism in the world. The reality is that we have to live within the terms of the licence fee settlement, requiring us to deliver more for less," he wrote in the email to staff.
He added that they would try to avoid compulsory redundancies, but that he couldn't guarantee that it "will always be possible."
The cuts are part of the BBC's Delivering Quality First cost-cutting initiative, which plans to save £700m (20% of the total budget) by 2017. This was implemented following the Government's decision in 2010 to freeze the licence fee for 7 years.
News and the English regions is committed as part of DQF, to find annual savings of £60m (13% of its budget). Harding said that today's announcement is expected to contribute £11m of savings.
He added: "I also need to be clear that this is not the end of the process."
Department heads and editors will be briefing staff this afternoon, with discussions beginning with the trade unions next week. Earlier this year National Union of Journalists members went on strike over 30 compulsory redundancies at BBC Scotland, Radio 5 Live, the Asian Network and the World Service. This hit programming schedules, including BBC Breakfast and Radio 5 Live.