23 May 2013
True North produces new series for Channel 4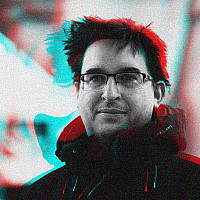 The former boss of Confused.com will front a new Channel 4 series produced by True North Productions in Leeds.
Carlton Hood will present, Compare Your Life, where he will help families achieve their dreams of a new life.
It comes as statistics show that 4m British people have left their jobs to become their own boss, but the majority are too overwhelmed by such a major change.
The programme will use "the science of comparison" to help families decide whether they should indeed make a change "rationally, rather than emotionally."
The 6x60 minute series will follow a different family each episode and was commissioned by features commissioning editor Karoline Copping.
It will air this summer.
True North was recently named the fastest-growing indie outside of London, with revenues up 65% over the previous year. It came following a series of big name recruitments, including Fiona O'Sullivan from Lime Pictures, Liz McLeod from ITV Studios and new managing director, the ex-BBC and Pathe business affairs executive Marc Allen.