30 May 2013
Screen Yorkshire supports new BBC One drama Death Comes to Pemberley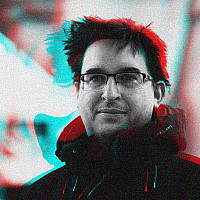 Filming is set to begin next month on an adaption of PD James' best-seller, Death Comes to Pemberley.
Set on location in Yorkshire, it is produced by Origin Pictures and stars Anna Maxwell Martin (The Bletchley Circle, South Riding), Matthew Rhys (Brothers And Sisters, The Mystery Of Edwin Drood) and Matthew Goode (Dancing On The Edge, Birdsong). They will play Jane Austen characters, Elizabeth Bennett, Fitzwilliam Darcy and George Wickham.
2013 marks the 200th anniversary of the first publication of Austen's Pride and Prejudice and PD James' novel returns to Pemberley six years after the end of Austen's original story, as a murder takes place.
"We're delighted to be filming this witty, original and beautifully imagined book from Britain's best loved crime writer - murder and Jane Austen, a delicious combination! This will be a very unexpected and audacious period drama," said David Thompson, producer for Origin Pictures.
The 3x60 minute drama will air on BBC One and has been adapted by Juliette Towhidi (Calendar Girls).
"Exciting as it is, one of the challenges of a part such as Darcy are the comparisons that will be drawn to those who've institutionalised him in the past. The beauty of 'Pemberley' is that it is an entirely new and different Darcy six years on. (And also, I don't have to appear from a lake in a white shirt and breeches)," added Matthew Rhys.
Screen Yorkshire has provided investment for the film with Hugo Heppell executive producing the drama, alongside Polly Hill for the BBC and Origin's Ed Rubin.
It was commissioned by controller of BBC Drama Commissioning, Ben Stephenson and Director of Television, Danny Cohen.