09 May 2013
Events to mark twenty years of Sheffield Doc/Fest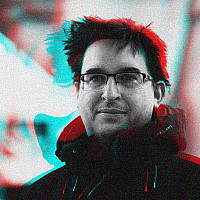 A series of events is being organised to mark the 20th Anniversary of the Sheffield Doc/Fest, including sessions with BBC channel controllers and a unique musical creation from Jarvis Cocker.
Taking place between June 12th and 16th it is one of the top 3 documentary festivals and markets in the world. Over the 4 days, 120 films will be shown, there will be 300 speakers and more than 250 buyers and decision-makers will attend.
The BBC will have a large presence at the festival, with Great British Bake Off presenter, Sue Perkins interviewing BBC Two controller, Janice Hadlow about the major changes she's made to the channels' schedule - including the Bake Off, Stargazing Live and the Sewing Bee.
Charlotte Moore, who's taken temporary charge of BBC One, will chair a panel event called The Art of the Interview: How The Masters Do It. She will be joined by filmmakers Bart Layton, Vanessa Engle, Olly Lambert and Richard Macer.
Also confirmed is Uri Geller, who will attend the screening of The Secret Life of Uri Geller, an hour-long programme which will air on BBC Two this Autumn.
BBC Storyville will showcase 10 international documentaries during the festival. These include Pussy Riot - A Punk Prayer, about the Russian punk group imprisoned after singing an anti-Putin song in a Moscow cathedral; and The Big Melt - A brand new kind of heavy metal music with moving pictures - this will see Jarvis Cocker bring together a number of Sheffield musicians to create and perform a soundtrack to accompany a film of archive footage about steel manufacturing.
"Sheffield is always a chance for us to showcase the latest Storyvilles. We're delighted to have three Storyville films screening on the opening night which reflect the exciting range of subjects and approach in the strand," said Nick Fraser, commissioning editor for Storyville.