23 May 2013
Cast revealed for Jimmy McGovern drama Common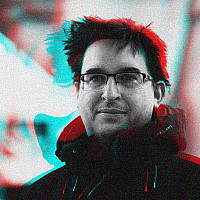 The BBC has revealed more details about Jimmy McGovern's feature length drama, Common.
Set in the North West, the 90-minute film is based on the controversial, Joint Enterprise Law - a 300-year-old legal doctrine that allows several people to be charged with a crime, where they are not the primary offenders.
In Common, McGovern examines the potential for injustice, when Johnjo, played by Nico Mirallegro (The Village) gives friends an impromptu lift to a pizza parlour, but while he waits in the car, a man is fatally stabbed by one of his passengers.
Under questioning by the police, Johnjo names the murderer, but wanting everyone to be charged, the officer uses the Joint Enterprise doctrine, which means that everyone, including Johnjo face murder charges.
Mirallegro stars alongside Daniel Mays (Mrs Biggs), Jodhi May (The Ice Cream Girls), Robert Pugh (Game of Thrones) and Susan Lynch (Monroe).
"When it comes to casting you always have a 'wish list' - a list of actors who'd be perfect for the parts you have written. You never get them of course. They're often too busy or away on holiday or they hate the script or whatever. But on this occasion, I got them all, every single one on my wish list. And I am over the moon," said McGovern.
It will be produced by LA Productions and directed by David Blair, who directed 2 episodes of Accused. Colin McKeown (Moving On, Justice) is the producer for LA Productions and he will also executive produce alongside McGovern.