07 May 2013
Broadcaster planning to return local radio to Teesside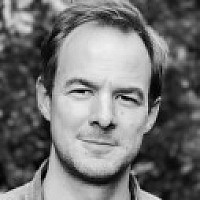 Broadcaster Mark Page has pledged to bring local radio back to Teesside in the wake of TFM Radio's move to Newcastle.
Last month we reported how Bauer Media had caused consternation with listeners by suddenly closing TFM's Teesside office and merging output with Metro Radio.
Mark Page (right)
But now Page, who has operated the British Army's radio network for the last 12 years, wants a station with local studios serving Teesside, Hartlepool and Darlington and will start with a trial licence from Ofcom.
He said: "I've been working on this since the TFM move to Newcastle and have plans in place to operate a trial station followed up by a serious licence bid. I'm hoping that with the excellent lobbying so far, Ofcom can see that there is a demand.
"It can be met with an FM licence to cover this area, which numbers around 400,000 people and that's a sizeable audience. A DAB licence would be unrealistic in terms of it producing only a small audience and would be completely unviable."
Page, who joined Radio Tees as a schoolboy in 1975 and has worked for over 30 stations including BBC Radio 1, is available as the BFBS has been awarded a new contract to operate local services.
He added: "We have already investigated transmitter sites, studio sites and have got everything we need to do a trial or indeed full time broadcasts. We need to show Ofcom we want a station in our own area, broadcasting from the heart of it, because BBC local aside, the whole area is only served by broadcasters on Tyneside.
"Commercial radio is a unifying factor for Teesside, Hartlepool and Darlington and we certainly have the wherewithal to make it happen."