05 March 2013
Trinity Mirror agrees Liverpool Echo deal with Bauer's Radio City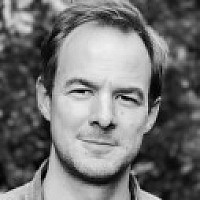 Trinity Mirror and Bauer Media Group have joined forces in a deal that will see the Liverpool Echo promoted through Radio City 96.7.
The long-term partnership will see each edition of the paper featured on the station with additional branded content through presenter discussion live on air.
Radio City, Liverpool's biggest commercial radio station, will also produce daily commercials for each edition of the Echo as it hits the local newsstands.
Mike Sarath, Radio City sales director, said: "This is a fantastic and unique opportunity for two of the city's most recognised brands. It feels great to be working closely with the Echo, combining the strength of the two companies to deliver up-to-the-minute news to the city."
Echo editor Alastair Machray
The partnership came into effect yesterday, with Radio City taking the news content from the Echo's daily editorial meeting and turning it into branded content on the airwaves ahead of publication today.
Echo editor Alastair Machray added: "I am delighted to be shaking hands on such an exciting partnership.
"City on air and the Echo in print and online, are Merseyside's key providers of news, entertainment and information.
"This deal gives us a chance to showcase our award-winning news, sport and features to the widest possible audience.
"The Echo is all about giving our readers the big stories first, fighting for our readers and our city, and filling our pages with imagination and surprises. We are thrilled to be working with City to get that message across."