11 March 2013
Sports commentator Tony Gubba dies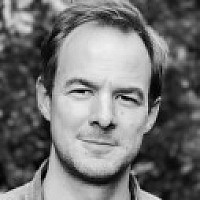 Manchester-born sports broadcaster Tony Gubba has died after a short illness. He was 69.
Gubba spent almost 40 years with the BBC, working on all of its major sports programmes including Grandstand and Match of the Day. He originally joined in 1972 as replacement for David Coleman on Sportsnight.
Tony Gubba
He was best known recently as a commentator on ITV series Dancing On Ice following its launch in 2006, and had worked on the current series before illness forced his absence.
Blackpool Grammar School old boy Gubba began his journalism career as a local newspaper reporter in Lancashire before becoming the Daily Mirror's north of England correspondent.
He then moved to Southern TV in Southampton before becoming a BBC correspondent in Liverpool.
Hugely versatile, Gubba commentated on football, hockey, table-tennis, golf, tennis, bobsleigh, ski-jumping, darts and ice-skating for the BBC. He also covered every Olympic Games, both summer and winter, from 1972 to 2012 and every World Cup from 1974 to 2006.
He leaves his partner of 15 years, Jenny, his two daughters, Claire, 40 and Libby, 38 and three granddaughters.