11 May 2016
BBC invites suppliers to apply for new Digital Services Framework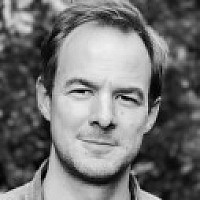 The BBC is to re-tender its Digital Services Framework (DSF) and is inviting digital suppliers to apply.
The framework is suitable for suppliers that specialise in the design and development of bespoke digital technologies.
Work will be available from departments across the BBC including, News, Sport, Weather, Children's, Knowledge and Learning, Radio and Music, myBBC and iPlayer.
Successful suppliers will be awarded Framework contracts with an initial two-year term and two potential one-year extensions. The framework start date will be 20 October 2016.
Suppliers interested in finding out more and responding to this opportunity should register on the BBC BravoSolution Procurement Portal and view the ITT documentation. All questions should be submitted via this portal.
As part of the re-tender the BBC is also running an online, live-streamed event – The Digital Frameworks Briefing - on Monday 16 May 3.30pm to 4.30pm. Suppliers can register for the event here. Any questions about the event should be sent to digitalsuppliersengagement@bbc.co.uk.
The deadline for tender submissions is Monday June 27th at 10am.