01 February 2016
ProlificNorthLive: The full schedule and how to register for FREE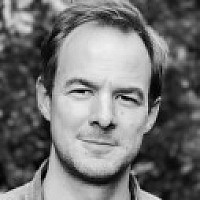 After many months of planning, ProlificNorthLive arrives tomorrow, the biggest media, marketing and creative industries expo to be staged outside London.
We're pleased to confirm the full schedule for the Emirates Old Trafford event - see below and also available for download here - showing the packed day of keynote speakers, presentations, workshops and other sessions ahead.
Attendance at all of the sessions is free - if you pre-register here - and almost 3,000 people are already signed up. Entry on the day will be £10.
Our four Event Partners for the event are Smoking Gun PR, A&P, mclcreate and Steamhaus.
And with over 100 companies also signed up for the main Expo, there are a host of activities separately planned by these exhibitors in addition to their engagement on the day.
If you're planning to tweet on the day, the hashtag is #PNLive.
The full schedule at ProlificNorthLive
For more detail on the huge variety of sessions taking place across the day, see below:
Over 100 companies are also now signed up for the main Expo, and don't forget the event is free to attend if you pre-register.