26 June 2014
RealtimeUK produces trio of CG trailers for E3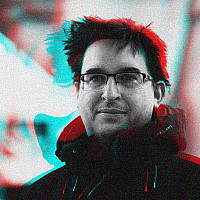 RealtimeUK has produced a series of computer generated game trailers, which were premiered at the prestigious E3 gaming event in Los Angeles.
Account director, Dave Cullinane was at the event showcasing work for Wargaming and Giants Games.
"This was a great year for CG trailers at E3 and RealtimeUK were pleased to be able to contribute to some of the show's most ambitious pieces produced for one of the world's biggest games developers," he told Prolific North.
"We were just as equally delighted to have  the opportunity to create a trailer for a smaller more niche game, proving that our studio is not just about the big epic 'AAA' blockbuster titles that our CG Studio is renowned for."
The "AAA" titles were for Wargaming, one of the most successful online video game developers, with the Lancashire-based firm creating trailers for World of Warships: The Storm and World of Warplanes.
"World of Warships was created using 3D Studio Max and then rendered in V-Ray. Due to the nature of the water simulations and environmental effects, the team needed a purpose built CG pipeline, using a custom tool in Houdini.
"With convincing water effects notoriously difficult to achieve in CG, we developed this pipeline from the ground up in preparation for what we expected would be our most ambitious production yet!"
The trailer for this and World of Warplanes were created in its Westby and Manchester studios and Cullinane said he hoped they would lead to "greater interest from other movie and video games clients."
At the other end of the scale, was a trailer for Giants Games in Switzerland. They required a video for Farm Simulator 15, to recreate a "Ponsse Scorpion" logging machine.