10 June 2013
Manchester United's new head of media set to go social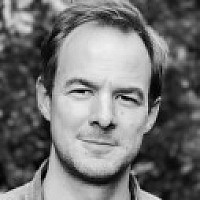 Manchester United has signalled its intention to challenge the social media success of neighbours Manchester City by appointing a new head of media.
David Sternberg, the chief executive of Universal Sports, has been named in the role with a brief to grow the club's social media output.
David Sternberg
Currently, United is one of the only leading football clubs without an official Twitter account (discounting the club's official press office account). In contrast, City is nearing a million followers on the social network and has tweeted prolifically, over 36,000 times so far.
United's Facebook page is already one of the most popular sports sites in the world, with almost 34 million likes currently.
Sternberg has been at the LA-based Universal Sports for three years having previously spent 12 years at Fox Sports.
As well as social media, Sternberg will be taking responsibility for the Old Trafford club's in-house TV channel, MUTV, on top of the club's website and mobile operations. Director of communications, Phil Townsend, is unaffected by the appointment.
The new role will see Sternberg based in both Old Trafford and Manchester United's commercial headquarters in Mayfair.
He is understood to have already started at United and plans for an official app are in the pipeline.