27 October 2014
Early bird tickets for What's Next for Media and Marketing? event available until this Friday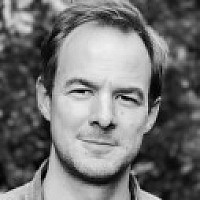 Early bird tickets for our superb half-day conference, Beyond The Screen, Beyond Social: What's Next for Media and Marketing?, are available until this Friday.
The event promises to offer a unique insight into tomorrow's world - and what it means for media folk and marketers.
Taking place on the morning of 26 November at UKFast's campus in Manchester, Beyond The Screen, Beyond Social will bring together three outstanding speakers with a compelling vision of where our rapidly changing world is heading.
Early bird tickets are priced at £80 if bought before Friday, 31 October, and can be bought from the conference's Eventbrite page here.
Beginning at 9.30am (registration from 9am), our three speakers each bring a wealth of experience of working with private and public organisations.
Chris Thorpe is the former CTO of Mind Candy who ran the team that built Moshi Monsters. He worked on The Guardian Open Platform and worked in the early days of both data.gov.uk and GOV.UK.
He's also worked for MySpace, The Scientist and Artfinder, and most recently he founded I Can Make, which is about to unveil its launch range of educational 3D printing kits for children and adults.
Tom Cheesewright is an applied futurist with Book of the Future, helping organisations to see, share and respond to a coherent vision of tomorrow. High profile clients include Nikon, Sony Pictures, the NHS, Enfield Borough Council, New Economy and the Institute of Chartered Accountants.
Tom is a regular presence on TV and radio as resident futurist on Channel 4's Sunday Brunch, and is the go to technology expert for BBC Breakfast, Radio 4 and 5live.
David Turner is the co-founder of Bootstrappers, engaging bright minds from the UK's smartest startups to drive innovation in private companies and the public sector.
Following a career with Cap Gemini, Canonical and Red Hat, David has led technology for a series of disruptive businesses around the world and across retail, gaming and the web, including TAKEALOT.com, one of the fastest-growing online retailers in Africa.