30 January 2017
Prolific North Live: Here are some of the hundreds of brands attending February 15-16 expo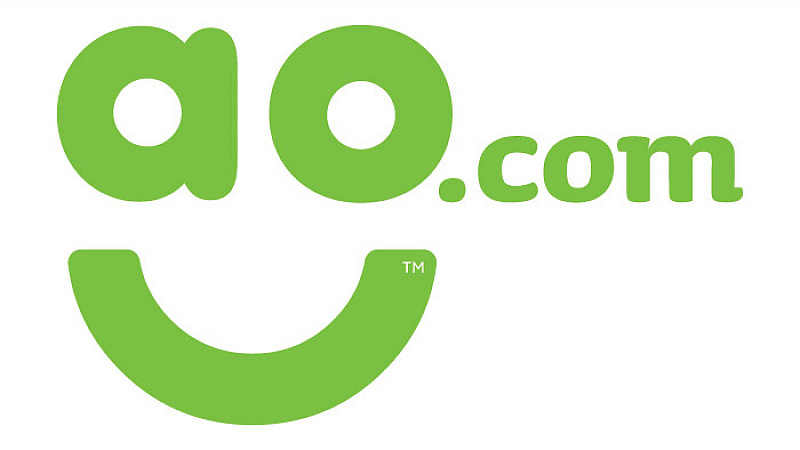 In addition to delegates from broadcasting and production, agency folk, suppliers and a myriad of others with an interest in the media, marketing and digital/tech sectors of the North, there will be several hundred in-house delegates from over 200 companies/brands who have already signed up to attend the second expo.
Their job titles reflect a wide variety of roles and responsibilities, spanning owners and CEOs of companies through to Digital Marketing Managers, Marketing Category Managers, Heads of Commercial, PR & Media managers, Communications Officers, Marketing Directors and Directors of Communications, Marketing Execs, Strategic Sales and Business Development Managers, PR Execs, Buyers, Campaign Managers and Social Media Specialists, Heads of Marketing UK and Europe, Marketing Officers, Heads of Ecommerce and Heads of Digital, Customer Insight and Media Technology & Future Development.
These in-house folk will be able to hear from fellow professionals in the dedicated marketing (CIM) and comms theatres (CIPR) and other theatres as appropriate (IPA Pavilion and the Storytelling, Broadcasting and Agencies Theatres and in the Keynote sessions) and also interact with 100-plus potential suppliers.
A quick scan through who those have registered to attend the two-day expo on February 15 and 16 include professionals with the above roles from the following companies/brands:
Sedulo, Magenta Living, Bruntwood, Leeds City Council, Tangerine Holdings, JMW Solicitors, Swinton Insurance, Alderley Park Limited, Sports Tours International, intu Trafford Centre, Lancashire Fire and Rescue Service, Neville Johnson Group, The Peel Group, Network Rail, Barrett Steel, Citipost Mail Limited, Leeds Beckett University
Absolute Home Textiles, The Hut Group, Pebble Grey, ao.com, Travel Counsellors, Freedom Finance, Foresight Group, Manchester City Council, Julian Charles, Solid Sheds, Calderdale College, Axis Printing, Valves Instruments Plus, Suresite, RBS Group, Hippo Motor Group, Gazprom Energy, Dual-Stream, Love Energy Savings, University of Liverpool
BAKO, Optionis Group, Your Housing Group, EDM, EMIS Health, Get Claims Advice, LMS, Steroplast Healthcare, NVM Private Equity, Millerbrook Properties, Craghoppers, Environment Agency, Manchester Airports Group, Blue Planet Aquarium, Imperial War Museum North, Deep Sea Leisure plc, PolyOne, Vodanet, United Utilities Plc, Certas Energy
Shearings, Real Good Food Plc, Co-op, A-SAFE, Country Attire, Speedy Services, JD Sports, Sealy, Diva Telecom, Tremor Clothing, Kellogg's, N Brown plc, The Jockey Club, Redrow Homes, William Turner & Son, Unibox, Hargreaves Ductwork, Staffordshire University, Bowker Motor Group, Liverpool Football Club, Zenith Vehicle Contracts, Orega
Corkills Group, British Council, The Regenda Group, Carole Nash Insurance, First Group, Express Gifts, musicMagpie, British Cycling, BPP Professional Education, Vimto, The Fragrance Shop, Matalan, Manchester United, Metronet, DW Stadium, Avacta Life Sciences, CoGri Group, RIXONWAY, Stokers, HSE, Sodexo
MoneySuperMarket.com, ACC Liverpool, Liverpool JMU, Bo-Concepts, Symphony Housing Group, Pilkington's, Hilti, Allied London, JCB, HMG Paints, boohoo.com, Langdale Leisure, Verastar, Carrier, NHS England, Simon Jersey, Manchester City FC, Pfizer, Experian, Land Securities, EnerSys EMEA, Godel Technologies
Pets at Home, BASF, Hilti, William Hare, Otis, Sheppard Robson, Priory Group, Jet2.com, JJW Hotels & Resorts, zuto, BAE Systems, Xerox Corporation, Yorkshire Bank, Individual Restaurants Company, Woodhouse Clothing, Akzonobel, Plus Dane Housing, Rentalcars.com, Utility Warehouse, The JRW Group, British Business Bank, Mamas & Papas and Provident Financial Group
Over 4,000 people have already registered to attend the expo, which takes place at Event City in Trafford Park.
If you haven't already, you can guarantee your place now by registering for FREE here:
Over 120 companies and organisations are already signed up to exhibit - take a look at the full list of exhibitors and the floor plan here.
Channel 4, The Landing, Steamhaus and Vision One are on board as event partners, with other room sponsors including Parker Software (the Storytelling & Innovation Theatre), Shoppertainment and the CIPR (The Comms Suite), and the CIM (The Marketing Suite).
Broadcast, the UK's leading national broadcast media platform and its sister operation, the Media Production Show, will lead two full days of outstanding speakers and great content as part of the Broadcast and Visual Media Theatre.
A total of 15 trade bodies - including the CIPR, IPA and IAB - have signed up to engage at the event, as have nine financial, professional and business support companies and partnerships.
And there will be a huge range of industry-leading speakers across Event City - click on the below links to find out more:
As a whole, Prolific North Live represents a truly unrivalled opportunity to generate new leads, expose your business to key decision makers and buyers, launch new products and services to a highly engaged audience, and presents a fantastic chance to network with customers and peers, discuss ideas and make new contacts and leads.
Even at this late stage, there are still a number of ways for businesses to become involved.
To find out how you can book a stand today and secure a prime location in the exhibition hall, please contact Dunstan Carter on 07940 423202 or by emailing dunstan@prolificnorth.co.uk.
You can find out more information on our dedicated Prolific North Live site here.