14 December 2015
Monday Moves: Channel 4, Business Growth Hub, Studio North, Branded3 and more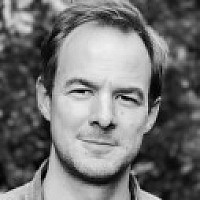 A number of new opportunities were added to our jobs board over the past week - we've collated them below:
Looking to move north from the North? Channel 4 is offering a very enticing opportunity if you do.
It is on the hunt for a Nations & Regions Executive to be based in Glasgow with extensive UK travel.
You'll need an "in-depth knowledge of the independent TV production sector" and and will also have a proven record of playing a "lead role in creative development projects". The closing date for applications is this Thursday.
In Manchester, the Business Growth Hub is offering a £60k salary for a new Digital Transformation Project Manager.
The successful candidate will "lead the development and implementation of the Digital Capital Project", which involves enhancing the digital offer to companies across Greater Manchester. The role is on a fixed term contract basis, to March 2017.
Studio North is after a Digital Project Manager who will be "an experienced plate spinner" who will have at least two years' experience.
The Market Creative is looking for a new Account Director who will work on a range of national and international brands.
You'll either be a senior account manger looking to take the step up or an existing Account Director who wants to further develop their strategic and leadership skills.
Over in Leeds, Branded3 has three roles going at the moment. The agency needs a Search Strategist who will be responsible for developing clients' SEO and digital marketing strategies.
It also has openings for a Digital PR Executive and PPC Executive.
Manchester agency JAM has a role for a Senior Account Manager, working on "national projects for established brands" within the leisure, food, travel and personal finance sectors.
CTI Digital is looking for an experienced test manager to lead and continue to grow its testing team in the role of Head of Testing.
You will have five years of related work experience in software testing in a web development environment.
Venn Digital has a vacancy for a Business Development Manager, with an OTE salary on offer of £80k.
Your role would be to establish a customer base around the UK, predominantly London. A minimum of 12 months' sales experience is a must.
Finally this week, Epiphany is on the hunt for a Marketing Manager who will be a "proactive, independent self-starter who thrives on finding new and interesting ways to make a complex story simple".
For all latest opportunities, see our jobs board or follow @prolificjobs.