03 February 2017
Senior changes at Liverpool FC as Chief Executive steps down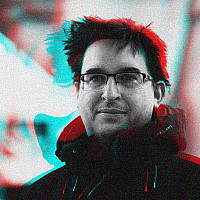 Liverpool has confirmed the senior management changes that will be taking place as Ian Ayre stands down as chief executive.
He will leave the club after 10 years later this month to join TSV 1860 Munich.
"Although this transition has been nearly a year in the making, today is still a difficult day - we are officially saying goodbye to Ian," said Fenway Sports Group principal owner John W Henry.
"I would like to place on record the outstanding contribution Ian has made to Liverpool Football Club over the past 10 years. It goes without saying that his leadership of LFC has been instrumental to the club's progress under our ownership.  It is a measure of his character and his commitment to LFC that we have been able to collectively plan and execute such a gradual, natural transition."
As a result owners, Fenway Sports Group has appointed commercial director, Billy Hogan as managing director. He will also be managing the club's marketing and digital media departments.
Meanwhile, former chief financial officer, Andy Hughes becomes chief operating officer.
A new CEO is expected to arrive in the summer.
"Over the past year, we made a number of changes to our management structure by promoting several of our top employees to more senior positions in recognition of their exceptional service to LFC," added Henry.
"Though some of these changes are already public, today we are formally announcing the promotion of Billy Hogan to managing director and chief commercial officer, and Andy Hughes to chief operating officer. The promotions are a reflection of their first-rate performance as executives and carry additions to their respective roles and responsibilities. These changes have already ushered in improvements to the club's operations and they will also serve to ensure management stability during the transition to new executive leadership."