30 November 2015
Ducker to replace Ogden as northern football correspondent of The Telegraph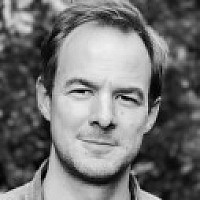 Mark Ogden, the Telegraph's northern football correspondent, is to become the chief football correspondent of The Independent.
Mark Ogden receives Sports Journalism Award from Tony Adams
Ogden replaces Sam Wallace, who has taken Henry Winter's role as the Telegraph's chief football writer. Winter began his new role as chief football correspondent of The Times on Saturday after an extended period of gardening leave.
Ogden, who joined the Telegraph in 2009 from Wardles Sports Agency, won Scoop of the Year at the British Sports Journalism Awards for his report revealing the resignation plans of Sir Alex Ferguson.
He said: "I've loved every minute of my six-and-a-half years at the Telegraph and worked with some brilliant guys on the desk and in the press box, but the role at The Independent is a great opportunity and I'm really looking forward to starting the job.
"It's not the first time I've followed Sam Wallace into a new role – I seem to be making a career of filling jobs he's left behind – and he will be a hard act to follow at the Indy, as he is already proving back at the Telegraph.
James Ducker
"But despite often protesting to the contrary, there really is life beyond the M60 and it's as good a time as any to get involved with that."
He will begin his new role at The Independent on December 7th.
Ogden's vacant role at the Telegraph will be filled by James Ducker, currently The Times's northern football correspondent.
Ducker has spent 10 years at the paper after joining from the Manchester Evening News, where he worked as a news reporter.