16 June 2015
driven hires award-winning creative Nick Burton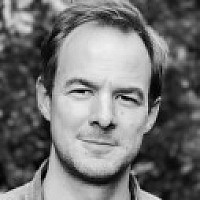 Cheshire agency driven has hired award-winning creative Nick Burton.
Burton, most recently creative head at LOVE Creative in Manchester, has spent much of his career abroad at the likes of Ogilvy Toronto.
Nick Burton
He's worked on brands including Microsoft, Sony, Dove and American Express.
"I like brands that tell the truth and I like to make it as compelling as I can," said Burton.
"I have made two clients cry. Not because I'm mean, because they loved what was presented to them. I can't wait to get started at driven, the place has a real sense of purpose."
Chris Lear, creative partner at driven, added: "One of the great things about Nick is that he has different cultural references, so sees things in new ways.
"That's great for us as we continue to create ideas that sell for some of the best clients around. Nick is also one of the nicest creatives you will ever meet, so it's a win, win."
driven has completed recent campaigns for brands including Roberts Bakery, SportPursuit and webuyanycar.