20 January 2015
Claire Harrison-Church appointed VP of marketing at Asda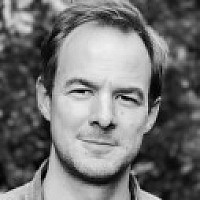 Claire Harrison-Church, currently the category business director at Premier Foods, has been appointed VP of marketing at Asda.
Marketing reports that she replaces Chris McDonough, who has left the Leeds-based retailer.
She's held previous senior positions at Sainsburys, Alliance Boots, Yum! Brands and Unilever.
Clare Harrison-Church
Barry Williams, who is set to take over from Steve Smith as chief customer officer, said: "I am hugely excited to welcome Claire to Asda.
"Her wealth of experience across the retail industry and marketing will be well placed within the Asda family. She will be leading a hugely skilled and professional team during an exciting period in our business and I look forward to her making her mark with us and our customers."
Harrison-Church said: "I'm delighted to be joining Asda. The Asda brand is very well-placed in the market and I look forward to working with the marketing team to strengthen its position."
Completing Asda's new-look marketing team is Lizzy Mazzy, vice president of customer relations.
Harrison-Church will focus on marketing strategy and collateral while Mazzy will lead on customer insight. Craig Bonnar will continue in his current role of VP, Proposition.