21 August 2014
Trinity appoints Malcolm Robinson as Editor for North East sport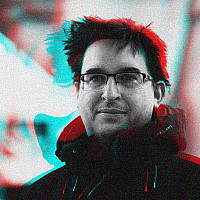 Malcolm Robinson, the former editor-in-chief of Media73, has joined Trinity Mirror to edit the sports sections of its North East titles.
As editor (football fan engagement and sports development), he'll be in charge of the sports sections for The Journal, The Chronicle and Sunday Sun.
His main role will be to introduce a larger digital presence for sport, using social media, with an emphasis on engagement. There will be a particular focus on Newcastle United. Last season the club banned all 3 newspapers from matches and press conferences after articles about owner, Mike Ashley.
Robinson will report directly to editor in chief for The Chronicle, Darren Thwaites.
At Media73, he helped launch its retro football magazines, starting out with the one title and then growing to 4, covering Sunderland, Glasgow Rangers, England and an annual magazine for the League Cup final.
He later worked to develop these into Apps and eventually digital versions.