04 March 2014
DJS Research promotes Montague to associate director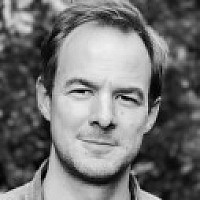 DJS Research has promoted Tessa Montague to associate director and hired Ekaterina Lukanova as a senior research executive.
Tessa Montague
Montague, who previously worked in both the UK and South Africa for Adelphi International, Millward Brown, Factotum and TNS, has been at the Stockport-based company since 2012.
She has led the development of the agency's pharmaceutical research offering, securing contracts with the likes of Reckitt Benckiser.
Lukanova joins DJS Research on a permanent basis after several months as a consultant. Originally from Bulgaria, she has more than a decade of experience in market research for a range of FMCG clients.
Ekaterina Lukanova
Ali Sims, research director, said: "Having worked with both Rina and Tessa extensively, I certainly feel that both individuals deserve their respective appointments.
"I'm sure both will continue to progress and I hope they will remain with us for many years to come."
The company made a series of promotions at the start of the year as it targets £3m in turnover.