26 November 2013
True North appoints Sara Johnson as marketing director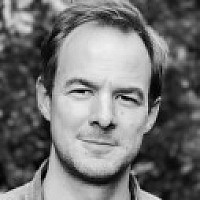 Branding agency True North has added to its senior team with the appointment of Sara Johnson as marketing director.
Johnson is relocating from London, where she has most recently been client service director at Design Bridge. Previously she has held senior roles at Ogilvy & Mather, Coley Porter Bell and Inishturkbeg.
Sara Johnson
Her remit at Manchester-based True North will be to work closely with managing director Martin Carr to drive future business development and growth.
He said: "True North is growing, and looking to grow further. Revenues have grown by over 30% in each of our last two years and we're on target to grow by more in the next. We are working on some exciting long-term projects and we have a fantastic team who are pulling up trees.
"Our ambition is to continue to enhance our reputation as well as to grow, and the fit between Sara's experience, talents and aspirations and ours seemed brilliant from the first time we met. We are delighted to have her on board."
Sara Johnson added: "I'm thrilled to be joining True North at such a pivotal point in the agency's life. Always thoughtful, creative and effective, and now with even more ambition. Who could resist?"
The agency, which has won briefs from the Wellcome Collection and Science Museum this year, has recently moved to new offices in the Northern Quarter.