09 July 2013
Soreen hires new marketing manager from Warburtons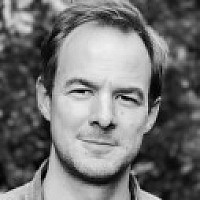 Soreen, the Manchester-based malt loaf brand, has hired Hannah Flannery to be its new marketing manager.
Flannery joins from Bolton bakery Warburtons, where she had been senior brand manager. She had a previous spell at the Jordans & Ryvita Company.
According to the company, Flannery's role will involve "defining the brand's strategy over the next five years which will include a strong focus on a five-year innovation pipeline". She will report to managing director Paul Tripp.
Tripp said: "We are extremely pleased to welcome Hannah to the Soreen family. She brings with her a wealth of knowledge and experience that complements the team and will undoubtedly assist us to drive further growth."
Flannery added: "Soreen is in the enviable position of having both high consumer awareness and owning a place in consumer's hearts. It's a pleasure to be part of such an iconic, well loved British brand."
Soreen was owned by Warburtons until its sale in 2004 to Lancashire cake firm Interlink Foods, which subsequently became McCambridge Group.