05 December 2016
tastecard and Hi-life owner appoints chief technical officer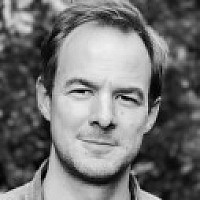 The Dining Club Group, the private equity-backed owner of tastecard, Gourmet Society and Hi-life, has appointed a new chief technical officer.
Kevin Judge, who has previously worked for the likes of Hermes, Asda and Jet2.com, will take responsibility for all IT, including websites, apps, business systems, infrastructure and equipment.
He is now tasked with building a new IT team and system, with international expansion and new products in mind.
Kevin Judge
"Coming to The Dining Club Group as CTO was an opportunity I couldn't pass up, and the prospect of building a new team is a challenge I'm more than ready to take on," said Judge.
Matt Turner, chief executive of The Dining Club Group, added: "As part of our expansion and growth plans it is vital that our IT infrastructure and processes are up to scratch and able to facilitate our business needs.
"We appointed Kevin as CTO as his experience puts him in a great position to lead the team and enable us to move forward as a business."
Yorkshire-based The Dining Club Group Limited is backed by Bridgepoint Development Capital and part owned by its management.
It was incorporated in 2015 to acquire tastecard and the Gourmet Society, dining clubs which collectively offer discounts to members at over 10,000 restaurants across the UK in return for an annual membership fee.
tastecard was established in 2005 and has over three million members, whilst the Gourmet Society was launched in 2003 and has over one million members. Hi-Life, which was acquired by The Dining Club Group earlier this year, provides 2 for 1 dining offers at over 4,000 restaurants across the UK.