27 June 2016
Five new faces joins Attercopia Group board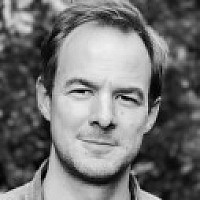 The Attercopia Group has appointed five new members of its board as part of its strategic expansion plan.
The Huddersfield-based group's new faces include strategy director Simon Hicks, who has responsibility for account management structure and the strategy of search and content services.
Simon Fuller joins as digital director, overseeing the development, design, support and hosting capabilities of the group, Daniel Wilson becomes business development director and Andrew Cucksey has been appointed chief accountant.
Attercopia Group founder Steve Harvey-Franklin
James Woodhead has already been announced as commercial director and will direct the newly established automotive division.
Additionally, Sophie Harvey-Franklin joins the company as project manager alongside digital account manager Nikki Taylor, while Stephen Highe moves from part-time to full-time social media manager.
Attercopia chairman and founder, Steve Harvey-Franklin, said: "The injection of these specialist skillsets into the business will undoubtedly provide The Attercopia Group with even more fire to continue to grow and make a substantial impact on the industry nationwide."
Attercopia was founded in 1999 and has other offices in London, Edinburgh, Manchester and Dundee.
Earlier this year, the group acquired Manchester based Label PR and Northamptonshire marketing agency, Growth UK.