21 April 2016
Creative Spark names deputy creative director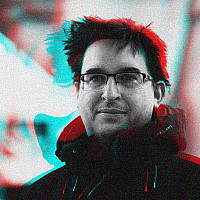 James O'Connell has been promoted to the role of deputy creative director at Creative Spark.
O'Connell has been at the agency since 2013 and was previously head of design.
He'll work alongside Neil Marra, the Manchester company's founder and creative director.
"We have been blown away by James since started with us," explained Marra.
"His creativity has developed strong relationships with new and old clients and James's experience makes him an inspiration in the studio."
The new role includes being a lead advocate for the agency; directing its design team; and taking overall responsibility for studio output.
"Since I have been with the team we have created some fantastic campaigns that we are all very proud of, I am excited about directing our team into winning more high profile brand accounts and building stronger relationships with our existing clients," added O'Connell.