18 November 2014
Hiring-Hub appoints chairman and non-executive director after crowdfunding push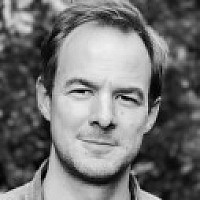 Hiring-Hub.com has followed up its successful crowdfunding drive by appointing a chairman and non-executive director.
Paul Gilbert, chairman of Better Bathrooms, The Gym and Clothingsites.co.uk, joins the company as chairman and has invested an undisclosed sum personally.
And Colin Stevens, the chief executive of Better Bathrooms who made a six-figure investment as part of the crowdfunding, has become a non executive director.
Paul Gilbert is Hiring-Hub's new chairman
Hiring-Hub.com, which was launched in 2011 by Simon Swan and Sara Jones, helps companies find and work with independent recruitment agencies online. Earlier this month it confirmed it had raised £425,000 through equity crowdfunding platform VentureFounders.
Stevens said: "Better Bathrooms has been using Hiring-Hub.com successfully for over a year and, as a customer, when I heard about the fundraise I was keen to invest.
"With a fast-growth, nationwide business like Better Bathrooms recruitment can be a struggle, but Hiring-Hub.com made it much easier for us – it's a fantastic proposition and has helped us recruit experienced hires across our business."
Co-founder Simon Swan said: "That the senior team of one of our customers chose to invest really validates our product and service, and is a real coup for us.
"Paul and Colin's experience and insight is already proving valuable. We're confident they will help Sara and I steer the business through a period of sustained growth."