18 February 2013
Creative Spark appoints new managing director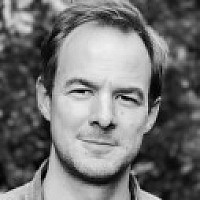 Manchester-based Creative Spark has appointed direct marketing and ecommerce specialist Hannah White as its new managing director.
White, who has had spells in the marketing departments of both JJB Sports and Kitbag.com, joins the digital branding agency as it celebrates a decade in business.
Neil Marra, Creative Spark founder and creative director, said: "We are really happy Hannah is joining our team. I will be dedicating more of my time to drive forward our creative functions whilst Hannah will be pushing the organisation forward through her overall business management."
White added: "We have a great opportunity here at Creative Spark to be at the forefront of digital and design developments, assisting the many great brands we work in partnership with. Creative Spark is a great place to work, with many unique and talented individuals. I am looking forward to being part of the 10-year celebrations and the future success of the organisation."
The agency has also relaunched its website, with Marra describing it as "clean, easy to use and the perfect window into the Creative Spark studio".
Creative Spark's client roster includes Manchester Airport Group, Peter Kay, Manchester United Soccer Schools and Asics.