05 January 2017
Radio Aire controller leaves for British Forces Broadcasting Service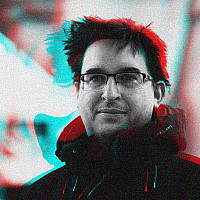 Simon Nicks has announced that he's leaving Bauer to join BFBS (British Forces Broadcasting Service).
Nicks who was previously content controller at Radio Aire and Hallam FM, started out as a presenter on Galaxy 102 and Key 103.
BFBS is made up of 18 stations around the world, including Germany, Canada, Gibraltar, Cyprus and the Falklands. Nicks has been appointed as one of 3 new content managers.
He said on Facebook:
"This is a chance to work with some brilliant people, who have such a LOVE for their audience, a lot of whom are posted in dangerous locations around the world.
"I know how important the BFBS programmes are to our forces community both here and abroad, and I will have a part in crafting and creating some great content."
On leaving Yorkshire, he added:
"I will be sad to leave behind some wonderful and talented people at the ARQIVA and ARAIA Award winning Hallam FM in South Yorkshire (anyone who has worked at Herries Road knows that it is a special place) and more recently, a lovely bunch at Radio Aire in Leeds, who I wish all the very best!"