17 October 2013
Tommy Nagra leaves BBC Religion and Ethics for business development role in Birmingham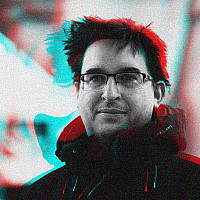 Tommy Nagra, the head of television, religion & ethics in Salford is to leave at the end of the year to become head of business development for BBC Birmingham.
It marks a return for Nagra, who started his career at Pebble Mill in the 90s before joining Maverick Television. In 2002 he was named head of BBC's Asian Programmes unit at BBC Birmingham and achieved its highest ever viewing figures for a programme (The Joy of Curry).
"It's great to be heading home. Birmingham remains a special place for me, having worked there for many years. I'm looking forward to working with colleagues and partners in the city to help build Birmingham's incredible potential and ambitions for the future," he said.
The new job is part of "Project England" because as well as working with staff across the Mailbox site, his role includes building up the BBC's presence in the Midlands and bringing more business to the area.
"Salford's loss is very much Birmingham's gain. Tommy is a passionate advocate for Birmingham and can't wait to get started in his new role, which he will do brilliantly alongside teams already there with new BBC Head of Region David Jennings. I think they will make a formidable partnership - just what the city needs as its own exciting plans take shape," said BBC North director, Peter Salmon, who also runs Project England for the BBC's Board of Management.
"Birmingham has recently been featured heavily on network television with projects such as By Any Means and the acclaimed drama series Peaky Blinders, which has nearly doubled the BBC Two UK average share in the Midlands, supported by a marketing campaign proclaiming 'This is Our City'."
He will remain in Salford until the end of the year, once he's overseen  the in-house religion and ethics output for Christmas.