28 February 2013
McIntosh appointed managing editor for BBC Online and Red Button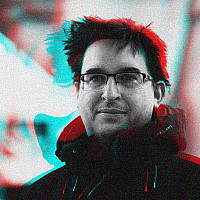 Neil McIntosh, the former deputy editor of The Wall Street Journal's Europe edition is to join the BBC as managing editor for BBC Online and Red Button at MediaCityUK.
He will be responsible for the BBC homepage and BBC search as well as providing strategic and operational leadership for BBC Online and content on the Red Button service.
"It's very exciting to be joining the BBC at a vital point in its digital development. As more and more people turn online for their news, information and entertainment, there's a huge opportunity to build on what BBC Online offers across four screens [ desktop, mobile, tablet, connected TV]. I'm looking forward to helping the BBC add to its long track record of using the latest technology to engage with, and serve, its audiences," said McIntosh.
McIntosh was behind the launch of WSJ.com Europe and led the digital and print versions of the publication, including a Frankfurt-based, German edition. Prior to this he was assistant editor and head of editorial development for guardian.co.uk. Here he set up the site's blog, audio and video content.
"The BBC's websites are some of the most popular in the UK, and reach over 24 million people every week. This is one of the most challenging roles across BBC Online and BBC Red Button, providing strategic and technical leadership and driving collaboration across all digital areas of the BBC, and I'm delighted that someone of Neil's expertise and calibre will be joining us," added Andy Conroy, chief operating officer for BBC Future Media and BBC Online, says:
Based in Salford, McIntosh will report directly to Conroy, he starts on April 2nd.
BBC Online compromises of BBC News, Sport, Weather, CBeebies, CBBC, BBC iPlayer, iPlayer Radio, Search, Homepage and Knowledge and Learning. It reaches more than 24m people in the UK every week, with 14.5 for the Red Button.