28 November 2017
The Prolific North Tech 100 - The leading tech companies in the North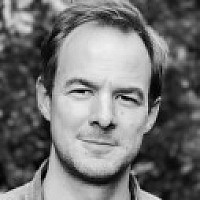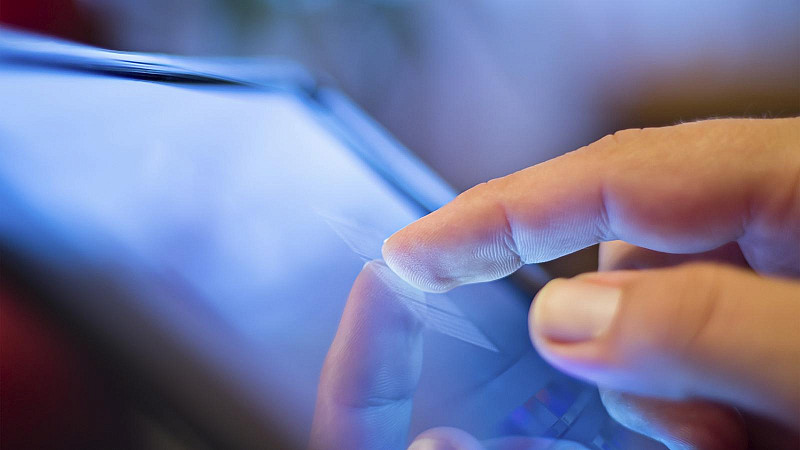 Today we launch a major new initiative detailing the strength and growing significance of the tech sector in the North.
The Prolific North Tech 100, in association with Manchester Tech Trust and RSM, is an extensive new piece of original research to be published over three days this week.
Today we present the biggest tech companies in the North.
And on Friday, we'll be publishing two complementary lists: first, showing the North's biggest employers whose HQs (UK or otherwise) aren't based in the North, and second, a Ones to Watch list.
A quick word on the selection criteria we have used in compiling the Tech 100. The overriding requirement was that qualifying companies were headquartered in the North, and that tech should form the main component of their product or service. The companies' financial information has been derived from their last published accounts submitted to Companies House. We should also add that digital or creative agencies were not considered for inclusion as they have their own benchmark rankings, such as the Prolific North Top 50 Digital Agencies, while eCommerce companies are also excluded as they have been ranked in the Top 100 eCommerce Companies in the North.
The research has been compiled in association with Manchester Tech Trust, an independent charity that promotes and supports tech enterprise in Greater Manchester, and RSM, the leading provider of audit, tax and consulting services to middle market leaders globally.
Peter Lusty, chief executive of Manchester Tech Trust, said: "The strength of the Northern tech sector is clearly demonstrated by the great companies in this list, many of whom are innovating and creating new IP. These organisations are important employers in the region offering highly skilled jobs for the science and technology graduates coming out of our excellent universities. 
"It also makes a strong case to global tech companies looking to locate themselves in a region that has the right mix of skills and human capital.
Jonathan Lowe, audit partner and technology expert at RSM in Manchester, said: "The Top 100 showcases the leading technology companies in the North, which is not only an impressive list but it demonstrates how far the sector has come. Over the last 10 years the digital ecosystem in the North has been steadily growing and the upward trajectory continues to build momentum."
The Prolific North Tech 100
in association with Manchester Tech Trust and RSM
| Ranking | Company | Activity | Location | No of employees | Turnover (000s) |
| --- | --- | --- | --- | --- | --- |
| 1 | The Sage Group PLC | Software | Newcastle upon Tyne | 13,741 | 1,569,100 |
| 2 | Radius Payment Solutions Limited | Fleet services | Crewe | 687 | 1,475,000 |
| 3 | Daisy Group Holdings Limited | Telecoms | Nelson | 3201 | 511,872 |
| 4 | Kcom Group PLC | Telecoms | Hull | 1706 | 349,222 |
| 5 | NCC Group PLC | Cyber security | Manchester | 1697 | 241,900 |
| 6 | Emis Group PLC | Healthcare | Leeds | 1875 | 158,712 |
| 7 | Hocomm Limited | Software | York | 118 | 130,612 |
| 8 | Redcentric PLC | Hosting services | Harrogate | 541 | 104,623 |
| 9 | K3 Business Technology Group PLC | Supply chain solutions | Salford | 762 | 89,175 |
| 10 | Chess Ltd | Utilities | Alderley Edge | 429 | 88,448 |
| 11 | GB Group PLC | Identity data | Chester | 660 | 87,486 |
| 12 | SSP Topco Ltd | Software | Halifax | 714 | 85,300 |
| 13 | Bjss Ltd | Software | Leeds | 573 | 83,173 |
| 14 | ESP Systex Holdings Ltd | Transport software | Hull | 388 | 75,177 |
| 15 | Servelec Group PLC | Health & social care | Sheffield | 620 | 60,957 |
| 16 | Mobica Holdings Ltd | Software | Wilmslow | 1003 | 57,498 |
| 17 | Zen Internet | Broadband | Rochdale | 413 | 57,222 |
| 18 | Proact IT UK Ltd | IT | Chesterfield | 217 | 49,481 |
| 19 | TPPH (Leeds) Ltd | Healthcare | Leeds | 205 | 48,591 |
| 20 | CDL Group Holdings Ltd | Software | Stockport | 578 | 47,228 |
| 21 | ANS Group Ltd | IT | Manchester | 249 | 46,189 |
| 22 | UKFast Ltd | Hosting | Manchester | 300 | 39,603 |
| 23 | Ebecs Ltd | IT | Chesterfield | 297 | 33,129 |
| 24 | Tracsis PLC | Transport | Leeds | 644 | 32,641 |
| 25 | UK-2 Ltd | Hosting | Northwich | 188 | 30,566 |
| 26 | Eckoh PLC | Payment solutions | Hemel Hempstead | 196 | 29,078 |
| 27 | Centre for Process Innovation Ltd | Innovation centre | Redcar | 299 | 26,546 |
| 28 | Kalibrate Technologies PLC | Fuel | Manchester | 158 | 26,330 |
| 29 | OCF PLC | IT | Sheffield | 45 | 23,088 |
| 30 | Gaia Technologies PLC | IT | Bangor | 118 | 21,646 |
| 31 | Celerity Ltd | IT | Preston | 37 | 21,420 |
| 32 | MDS CEM Holdings Ltd | Software | Warrington | 227 | 20,513 |
| 33 | Proactis Holdings PLC | Software | Wetherby | 160 | 19,374 |
| 34 | Pure Technology Group Ltd | IT services | Pudsey | 87 | 19,128 |
| 35 | Payzone UK Ltd | Payment services | Northwich | 206 | 17,567 |
| 36 | Utiligroup Ltd | Energy and utilities | Chorley | 203 | 17,076 |
| 37 | Centriq Group Ltd | IT | Blackpool | 106 | 16,655 |
| 38 | Bibliotheca Ltd | Identification technology | Cheadle | 94 | 16,096 |
| 39 | Itps (Holdings) Ltd | IT services | Gateshead | 107 | 16,010 |
| 40 | Orchard Information Systems Ltd | Software | Newcastle upon Tyne | 179 | 15,964 |
| 41 | Avecto Ltd | Software | Manchester | 152 | 15,545 |
| 42 | Roberts Space Industries International Ltd | Video games | Wilmslow | n/a | 15,310 |
| 43 | Zoo Digital Group PLC | Subtitling and dubbing provider | Sheffield | 118 | 13,155 |
| 44 | Lavastorm Analytics Holdings Ltd | Analytics software | Warrington | 142 | 12,706 |
| 45 | Smoothwall Ltd | IT | Leeds | 144 | 12,264 |
| 46 | HBM UK Ltd | Software | Rotherham | 73 | 12,050 |
| 47 | Performance Horizon | IT | Newcastle upon Tyne | 130 | 11,895 |
| 48 | Kirona | IT | Alderley Edge | 76 | 11,790 |
| 49 | Red Embedded Holdings Ltd | Software | Shipley | 80 | 11,207 |
| 50 | Lima Networks Ltd | IT | Salford | 52 | 11,165 |
| 51 | Mitrefinch Ltd | Time management systems | York | 114 | 11,080 |
| 52 | Eagle Eye Ltd | Optical and electronics | Preston | n/a | 11,058 |
| 53 | Eque2 Ltd | Finance software | Manchester | 106 | 10,561 |
| 54 | M247 Ltd | Data centre | Manchester | 54 | 10,211 |
| 55 | Teleware Group PLC | Software | Thirsk | 78 | 10,045 |
| 56 | Visualsoft Holdings Ltd | eCommerce services | Stockton-on-Tees | 206 | 10,004 |
| 57 | (AQ) Ltd | Telecoms | Leeds |   | 9,835 |
| 58 | Positive Solutions Ltd | Pharmacy IT systems | Salford | 75 | 9,717 |
| 59 | Blue Prism Group PLC | Robotic process automation | Newton-le-Willows | 64 | 9,644 |
| 60 | Maginus Software Solutions Ltd | Software | Manchester | 85 | 9,458 |
| 61 | Intechnology PLC | Data and voice services | Harrogate | 111 | 8,999 |
| 62 | Salecycle Ltd | Software consultancy | Tyne and Wear | 112 | 8,956 |
| 63 | GPC Computer Software Ltd | Transport | Cheadle | 116 | 8,782 |
| 64 | Project Republica Topco Ltd (includes Sumo Digital) | Video games | Sheffield | 331 | 8,629 |
| 65 | Palringo Ltd | Mobile communities | Northumberland | 78 | 7,696 |
| 66 | Frog Education Ltd | Education software | Halifax | 122 | 7,292 |
| 67 | APD Communications Ltd | Transport software | Hull | 109 | 6,640 |
| 68 | BTL Group Ltd | IT software | Shipley | 89 | 6,629 |
| 69 | Team 17 Holdings Ltd | Video game developer | Wakefield | 96 | 6,516 |
| 70 | Mandata (Holdings) Ltd | Transport | Northumberland | 59 | 5,952 |
| 71 | Verteda Ltd | Hotels and catering | Warrington | 35 | 5,904 |
| 72 | Touchstar Technologies Ltd | Mobile computing solutions | Manchester | 52 | 5,606 |
| 73 | WAX Digital Ltd | Spend management solutions | Hyde | 72 | 5,601 |
| 74 | Responsetap Ltd | Call centre platform | Salford | 80 | 5,313 |
| 75 | Crisp Thinking Group Ltd | Social media risk solutions | Leeds | 66 | 5,148 |
| 76 | Electronic Data Processing Ltd | Software | Sheffield | 68 | 4,958 |
| 77 | Tharstern Group Ltd | Printer software | Colne | 55 | 4,852 |
| 78 | Bede Gaming (Holdings) Ltd | Online gambling software | Newcastle upon Tyne | 145 | 4,809 |
| 79 | Anchor Computer Systems Ltd | Software and hardware | Bangor | 42 | 4,523 |
| 80 | Ecsc Group Ltd | Information security | Bradford | 41 | 4,510 |
| 81 | Altitude Group PLC | Promotional products software | Manchester | 51 | 4,323 |
| 82 | Generis Technology Ltd | Energy software | Manchester | 30 | 4,147 |
| 83 | Safety Media Ltd | Health and safety software | St Asaph | 51 | 4,002 |
| 84 | Transend Solutions Ltd | Supply chain software | Cleveland | n/a | 3,938 |
| 85 | Silverlink Software Ltd | Healthcare software | Newcastle upon Tyne | 29 | 3,700 |
| 86 | Swivel Secure Ltd | Network security | Wetherby | n/a | 3,582 |
| 87 | Indigo Software (Holdings) Ltd | Warehouse software | Durham | n/a | 3,572 |
| 88 | Softsols Group Ltd | Agility maintenance software | Wakefield | 44 | 3,280 |
| 89 | NDL Software Ltd | Robotic process automation | Wetherby | 37 | 2,745 |
| 90 | PCG UK Holdings Ltd | Consulting and web solutions | Wigan | n/a | 2,701 |
| 91 | Neverfail Ltd | Cloud & BCDR solutions | Manchester | 11 | 2,495 |
| 92 | Wandisco International Ltd | Software | Sheffield | 78 | 2,487 |
| 93 | Access Systems (UK) Ltd | Payment systems | Manchester | 35 | 2,379 |
| 94 | In-Tend Ltd | Procuremeny solutions | Rotherham | 40 | 2,307 |
| 95 | Bright HR Ltd | HR software | Manchester | n/a | 2,043 |
| 96 | Mobile Tornado Group PLC | Workforce management software | Harrogate | 46 | 2,024 |
| 97 | Cleric Computer Services Ltd | Transport | Congleton | n/a | 1,982 |
| 98 | Black Marble Ltd | Software development | Cleckheaton | n/a | 1,877 |
| 99 | Dcml Ltd | Software intelligence | Stockport | 21 | 1,845 |
| 100 | Geoplan Spatial Intelligence Ltd | Geographic software | Harrogate | n/a | 1,844 |
Tomorrow: The Ones to Watch