13 June 2017
Prolific North Top 100 eCommerce Companies in the North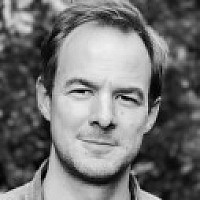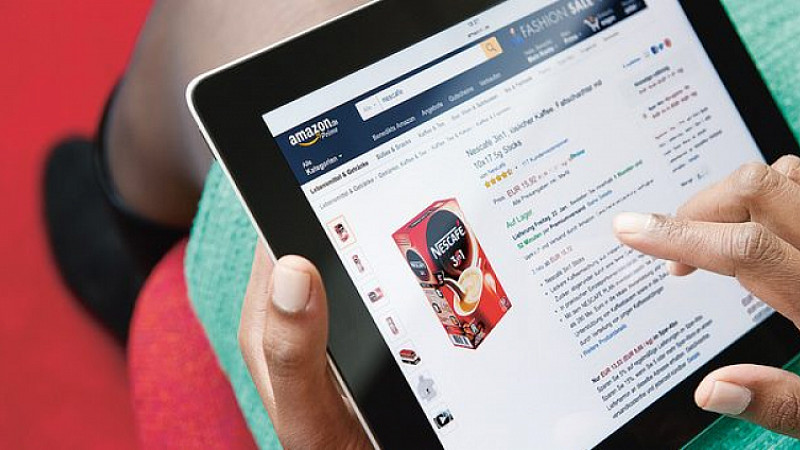 Today we launch a brand new piece of research focusing on the fastest growing part of the North's tech sector: ecommerce.
The Prolific North Top 100 eCommerce Companies in the North is jointly sponsored by Knight Corporate Finance and Barclays, with research compiled in association with Knight.
For the first time, it identifies the leading ecommerce companies in the region, ranked by revenue.
Speke-headquartered Shop Direct - the group behind brands including Very.co.uk and Littlewoods.com - heads the list by some distance having enjoyed considerable success since switching to a pureplay digital retailer in 2015.
N Brown, the group behind brands including Jacamo and JD Williams, is the second biggest company by revenue, while another Manchester-based company, Rentalcars.com, makes up the top three.
In fact the North West dominates the list, with the leading Yorkshire-based ecommerce - Bradford-based corporate travel company Redfern - ranked at 11th. Across the whole of the top 100, 21 are based in Yorkshire.
The Top 100 eCommerce Companies in the North follows our other ground-breaking research features, which include the Top 50 Digital Agencies, the Top 50 Integrated Agencies and the Top In-house Communicators.
We have also just revealed the first confirmed speakers for eCommerce Show North, set to be the biggest ever gathering of eCommerce companies, vendors and suppliers ever held outside London, as well as the most recent companies to have signed up to exhibit.
Taking place over October 11th and 12th 2017 at EventCity in Manchester, this brand new event will have capacity for 4,000 attendees and 120 exhibiting businesses.
Prolific North Top 100 eCommerce Companies in the North
jointly sponsored by Knight Corporate Finance and Barclays
 
Names
Revenue £m
EBIT £m
Town / City
Sub Sector
Ownership
1
Shop Direct
1,861.0
222.0
Liverpool
Online retailer
PLC
2
N Brown
866.0
98.0
Manchester
Clothing retailer - online and print
PLC
3
Rentalcars.com
734.0
67.0
Manchester
Car rental broker
Owned by Priceline Group Inc
4
AO World
599.0
(2.0)
Bolton
Online electrical retailer
PLC
5
Findel
411.0
15.0
Hyde
Multi-channel retailer of home and educational products
PLC
6
The Hut Group
334.0
21.0
Northwich
Multi brand/channel retailer
Private inc PE (Balderton)
7
MoneySuperMarket
316.0
94.0
Chester
Financial products broker
PLC
8
Park Group
302.0
10.4
Merseyside
A group engaged in mail order and cash savings
PLC
9
Boohoo
295.0
36.0
Manchester
Online fashion retail
AIM listed
10
Autotrader
281.0
172.0
Manchester
Digital motoring advertiser
PLC
11
Redfern Travel
252.0
4.0
Bradford
Corporate travel
Arizonaco Ltd (private)
12
Stella Travel
241.0
11.7
Cheshire
Travel group behind brands such as Travelbag & Travel 2
Owned by Dinata
13
Ebuyer.com
189.0
2.0
York
Online electrical and homewares retailer
Vida Capital Partners
14
Ryman
128.0
10.0
Crewe
Online and in-store stationery supplies
Fivefathers Holdings Ltd (Cyprus)
15
Buy IT Direct
121.0
3.0
Huddersfield
Online and mail order electrical retailer
Private
16
Missguided
117.0
1.0
Manchester
Online fashion retail
Nakai Investments (Virgin Islands)
17
Freemans Plc
115.0
3.9
Bradford
Plus size and fashion for older people
Owned by Otto (Germany)
18
NyComm
82.0
3.4
Swinton
Telecoms distributor
Private
19
The Book People
71.8
8.0
Bangor
Online retailer of books and other stationery
Endless (PE)
20
KitBag
71.0
(7.0)
Middleton
Sports merchandise online and mail order
Fanatics (US)
21
On The Beach
71.0
17.0
Stockport
Online beach holiday retailer
PLC
22
LateRooms
70.0
(15.0)
Manchester
Online travel broker
Cox & Kings Ld (India)
23
Victoria Plum
70.0
(12.0)
Hull
Online bathroom/bedroom
Private (inc TPG)
24
Music Magpie
61.0
2.0
Hazel Grove
Second hand goods market place
Private inc Northern Venture Trust
25
Better Bathrooms
59.0
(64.0)
Leigh
Multi-channel bathroom products retailer
Private (inc BGF)
26
Destinology
59.0
1.1
Bolton
Luxury online travel
Owned by Saga
27
Gear4Music
56.0
4.0
York
Online international retailer of musical instruments
PLC
28
Euro Options
50.0
3.7
Littleborough
IT equipment retailer/wholesaler
Private
29
Nexus Vehicle
48.0
3.6
Pudsey
Vehicle rental
Private - Axis Top Co (Bowmark CP)
30
Parcel2Go
44.0
0.0
Bolton
Online parcel delivery services
Private
31
Overclockers
43.6
2.8
Newcastle U Lyme
Gaming computers and peripherals
Owned by Case King
32
The Big Word
43.0
(0.7)
Leeds
Language technology and translation services
Private
33
Victorian Plumbing
42.2
2.2
Formby
Multi-channel bathroom products retailer
Private
34
SportsShoes.com
41.3
1.6
Shipley
Online sports retailer
Private
35
PC Specialist
38.0
0.5
Wakefield
Manufacturer and retailer of computer equipment
Private
36
Cartridge Save
36.9
2.9
Stockport
Online retailer of printer cartridges
Private
37
Dabs.com
36.0
0.6
Bolton
Online electrical/IT retailer
SS of BT
38
Pure Collection
31.0
0.2
Harrogate
Multi channel fashion retailer, specialising in cashmere
Private
39
Kiddicare
30.0
N/A
Leeds
Online nursery and children's products retailer
Dunelm PLC
40
Pretty Little Thing
30.0
N/A
Manchester
Women's fashion
66% owned by Boohoo
41
Joe Browns
28.0
5.0
Leeds
Online womens and menswear
Private
42
Blue Bay Travel
28.0
1.8
Stoke
Online Caribbean Travel
Private Equity (LDC)
43
Zuto
23.0
(5.0)
Macclesfield
Car finance credit broker
Private (Scottish Equity Partners)
44
Sykes Cottages
22.0
3.2
Chester
Online travel broker - UK
Private (linc Livingbridge)
45
Fatsoma
21.0
0.6
Manchester
Concert ticketing
Private Equity AXM
46
Direct Golf
20.8
0.5
Manchester
Multi-channel retailer of sporting goods
25% owned by Sports Direct
47
Beauty Bay
20.3
1.0
Manchester
Online cosmetics retailer
Private
48
Bathroom Takeaway
20.0
N/A
Manchester
Online bathrooms
Private
49
Fragrance Direct
19.0
0.8
Macclesfield
Online fragrance and cosmetics retail
Private
50
Planet X
18.3
0.2
Rotherham
Online bicycle retailer
Private
51
GettingPersonal.co.uk
18.0
3.7
Manchester
Online personalised gifts
Card Factory PLC
52
Techbuyer
17.0
1.7
Harrogate
IT equipment retailer
Private
53
Cyclesport North
17.0
0.7
Preston
Bicycle importer and online retailer
Private (inc True Capital)
54
OCF
17.0
0.8
Sheffield
IT data storage and analytics
Private
55
The 1st Stop Group
12.0
2.9
Blackpool
Retail loans
Private
56
Tyres On The Drive
12.0
N/A
Holmes Chapel
Online tyre retailer
VC & Halfords
57
Chemist Direct
11.0
(3.0)
Oldbury
Online pharmacy supplies, dispensing chemist
Merged with Pharmacy2U, investment from Atomico
58
Grafenia
10.8
N/A
Manchester
Printing
Private
59
Country Attire
10.5
0.0
Preston
Clothing for the countryside
Private
60
LED Hut
10.0
(1.0)
Manchester
Online lighting retailer
Private (Jersey)
61
Ice Lolly
8.9
0.9
Leeds
Price comparison travel website
Private Equity
62
A One Distribution
8.6
0.6
Bury
B2B online computer components
Private
63
Clothingsites
8.6
(2.0)
Bury
Online fashion retailer via several websites
Private
64
Scan Coin
6.7
0.2
Salford
B2B retailer of cash handling equipment
USA based PLC
65
Ingleby
6.5
3.3
Crewe
Sells B2B parts online
SS on innovation group
66
In The Style
5-10
N/A
Salford
Social media-led fashion
Private Equity Living Bridge
67
Misco
5-10
N/A
Manchester
IT Hardware retailer
Private
68
Pink Boutique
5-10
N/A
Newcastle
Fashion retailer
Private
69
The Superbike Factory
5-10
N/A
Macclesfield
Online motorbike retailer
Private
70
The Car Buying Group
5-10
N/A
Bradford
Online car buying service
Private
71
WhoCanFixMyCar
5-10
N/A
North Shields
Car mechanic aggregator
Private Equity Active PE
72
Currentbody.com
4.6
N/A
Cheadle
Beauty products retailer
Private
73
Ticketline
4.2
(0.1)
Manchester
Ticketing business
Private
74
Spark Etail
3.9
0.1
Gateshead
Ecommerce fulfillment platform
Private
75
City Car Club
3.0
N/A
Leeds
Vehicle rental
Enterprise PLC
76
Little Black Dress
3.0
neg
Manchester
Fashion retailer
Private
77
My Parcel Delivery
2.4
(1.0)
Manchester
Parcel delivery
Private inc Praetura and Northern Venture Trust
78
Toxic Fox
2.2
N/A
Stockport
Online gift retailer
Private
79
Approved Foods
<5
N/A
Bradford
Online retailer of clearance food and drink
Private
80
Car 2 U
<5
N/A
Sunderland
Vehicle rental specialising in 4x4
Private
81
Cliq Designs
<5
N/A
Rochdale
Manufacturer
Private
82
Contour Cosmetics
<5
N/A
Nantwich
Cosmetics retailer
Private
83
Curar Animal Theraputics
<5
N/A
Ouseburn
Pet products
Private
84
Digital High Street
<5
N/A
Brighouse
Online homewares specialist
Private
85
Dolphin Music
<5
N/A
Liverpool
Musical instruments
Private
86
Fallen Hero
<5
N/A
Scunthorpe
Menswear retailer
Private
87
HGS UK Trading
<5
N/A
Bury
Wholesale supplies of household goods, lighting and cosmetics
Private
88
Interrisk Solutions
<5
N/A
Wirral
Legal services broker
Private
89
JamJar Direct
<5
N/A
Whitefield
Vehicle sales and leasing
Private
90
Pimoroni
<5
N/A
Sheffield
Sales of small IT products
Angels
91
PJA Distribution
<5
N/A
Stockton-on-Tees
Sale of mobile phone accessories
Private
92
Predator Nutrition
<5
N/A
Leeds
Nutrition products
Private
93
Really Good Domains
<5
N/A
Hazel Grove
Online car marketing
Private
94
Sonik Sports
<5
N/A
Blyth
Fishing tackle retailer
Private
95
Cruise Compare
<1
N/A
Tyne & Wear
Cruise comparison site
Private
96
Glamorous Travel
<1
N/A
Manchester
UK based travel operator
Private
97
Juxdit
<1
N/A
Liverpool
Sale of start up products over social media
Private
98
Labels Sneak
<1
N/A
Leeds
Branded clothing retail
Private
99
Web Translations
<1
N/A
Leeds
Online translations
Private
100
Have we missed your company? If so, email david@prolificnorth.co.uk
See our other research tables:
The Prolific North Top 50 Digital Agencies
The Prolific North Top 50 PR Agencies
The Prolific North Top 50 Integrated Agencies
The Prolific North Top 100 Brands
The Prolific Northerners Top 100