About Unbranded Manchester
Welcome to Unbranded Manchester, a highly experienced Manchester web design agency specialising in the online growth of top tier businesses looking to dominate their market.
What makes us better?  We only care about the revenue our work generates for our clients. It's our only success measurement metric that ties in everything we do into tangible results.   
Discovery Process  Our business first approach revolves around a 43 stage process of research into a business, its customers, and the wider competitive market. From personality profiles to how we use design and language to resonate with users, our process identifies every possible route to onboarding and converting digital leads.    
Layout Composer  Our layout composer is built within Wordpress. It's technically perfect and loved by search engines, greatly increasing website page rank above competitors via its focus on accessibility, performance and technical architecture.    
It also gives you, the user full control over everything website related, allowing you to scale and grow the site without worrying about breaking responsive layouts or brand guidelines.    
Research & Development  We're the UK's only specialist digital agency with a specialism in Research and Development. We regularly explore and create new platforms, features and solutions that have never before existed. Our development team is made up of former graduates of the University of Manchester Computer Science department, so we know a thing or two about producing high quality solutions to any problem we're tasked with solving.    
White Label  Other agencies recognise the talent of Unbranded Mancehster so much so that they outsource all of their technically challenging work to us. If they don't have the talent inhouse (which they usually don't) they'll ask us to complete projects in order to fully meet the brief they promised their client.    
Non Compete  Our proposition of taking top tier businesses to the top of search engines and the market they trade in only works when we work for only one business within each service. We always sign a non compete so you can rest assured we'll never work with your competitors.  

K3 Capital Group plc, Corporate Finance House & Business Brokerage
Unbranded are working with us on a number of client facing projects. The team at Unbranded really understand the world of deals and corporate finance, they fully grasp our market, our goals and have been quick to provide solutions to our needs.     The development team are honest, open and have delivered work in a timely fashion. The quality of work is first class and if any firm in the professional services arena is looking to engage an agency that understands them, I would absolutely recommend the team at Unbranded.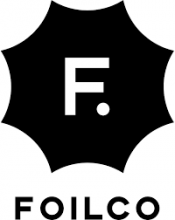 Foilco - Europe's largest manufacturer & distributor of printing foils
At our first meeting, it was obvious that Unbranded understood all of our requirements and the commercial needs of the company. We quickly had our fully functioning website built to spec. Any changes to the site have been quickly implemented, without any problems.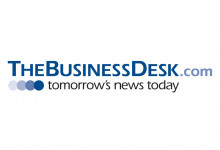 The Business Desk, Online Business Press & Events
TheBusinessDesk.com tech support requirements is one of the most important needs of our business. We provide each day news to more than 200,000 senior executives across the North & Midlands. Having a swift no mess response with safe hands and most importantly, technicians that thoroughly understand our business, tech and systems is vital to the performance of our company. We have relied on Unbranded and trusted them from day one of our strategic partnership.  have no reservations.