About Accord Marketing
Welcome to Accord North - an award-winning, proudly independent marketing agency. Based in central Manchester, we work alongside teams in London and Barnstaple devising, designing and delivering campaigns that build brands, increase sales and drive growth.    
A company of creative thinkers, digital strategists, planning experts and problem solvers - clients come to us for ideas, inspiration, service and results.  Most consider us true extensions of their team, working closely with us to develop and implement every stage of their marketing plans.    Our values  We take pride in our professional approach, friendly demeanour and determination to deliver an outstanding service - but it is our company values that form our DNA.  They guide the way we work with our clients, business partners, suppliers and each other.  
By being passionate, driving collaboration, taking responsibility and being open-minded, we have created a vibrant company culture where ideas can blossom, people can thrive, and success can flourish.    
Our people  They say it's the people that make a place, and Accord is no exception.  Stop by any one of our three offices, and you'll find a diverse group of fun, talented, quirky, focused, enthusiastic and dedicated professionals who just happen to love what they do.      
Our joined-up approach  We provide an integrated approach to strategy, planning, buying, tracking, analysis and optimisation - using cutting-edge tools to explore, identify and propose the most relevant channels tailored to any budget. Hence, every campaign we create is omni-channel and omni-device - allowing us to tell compelling stories, apply consistent branding and be where your audience are.      
Our client partnerships  We are truly consultative, collaborative and transparent.  We go above and beyond to push boundaries and challenge briefs, recognising that it's our job to think flexibly and respond swiftly - operating at the very heart of your business.  And there's something else you should know about us.  
We live by results - your results.   
Meet the Team:
Lucy Boland
Agency Director
Jasman Ahmad
Strategy Director
David Taylor
Chief Digital Officer
Waleed Javaid
Account Manager
Laura Milakovic
Senior Account Manager
Luke Harling
Digital Account Manager
Amy Leigh-Cluskey
Account Executive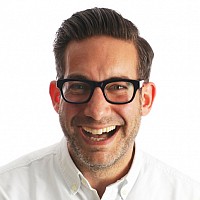 Jon Bezalel
Digital Strategist
We are really pleased with the PPC and SEO work that Accord has produced for us, which has grown our website traffic, improved organic search rankings and secured increasingly cost-effective leads. Accord has been a pleasure to work with and we look forward to collaborating more in the future.
A single team with one objective: maximising your return on investment.
Digital specialists, media planners and creative designers work side-by-side devising, designing and delivering award-winning campaigns, all integrated under one roof.
No baton-passing for us. 
For more information on how Accord North can achieve outstanding results for your brand, get in touch with our expert teams today – we'd be more than happy to help.

Since Accord has taken over our email newsletter, we have seen a significant difference in both delivery and engagement from our customers. Not only is the organisation and communication excellent but we have received instant results. We would highly recommend Accord and look forward to them developing our branding and website.
We have worked with Accord for several years now. During that time, they have managed our digital, press, radio and out of home advertising with diligence and innovation. Our Account Manager always listens and works closely with our in-house marketing team to provide robust marketing solutions. Accord also revitalised our creative, which increased direct response in the press by over 200% and gave Anchor retirement villages a distinct identity that sets us apart from the rest.
Just Travel Cover have worked with Accord Marketing for several years now. They understand our target market well and have provided insight into user behaviour which in turn has developed our strategy, blending traditional marketing with digital activity to drive the company forward. We look forward to working closely with Accord in what we hope is an exciting future for the business.
News and Features Related to Accord Marketing