25 August 2021
Yorkshire digital agency Xpand goes back to school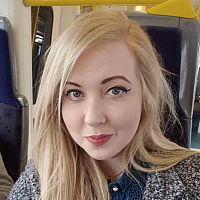 Bradford-based digital agency Xpand has secured a website development contract with Queensmead School, in Middlesex.
The secondary school has worked with the agency on various projects since 2012, and has reappointed Xpand to lead on the design and development of its new website. The agency will also work with the school on the creation of a series of promotional videos. 
The agency, founded in 2007, has worked with clients including Lindt master chocolatiers, Tetley brewery, and HM Prison Service. 
It will work with the school on its promotional videos to showcase its new design technology block, which is currently under construction. 
The agency previously worked on the website for Queensmead School in 2017, and the creation of animations to support recruitment and promotional prospectus videos.
Director of Xpand, Jag Panesar said: "We tendered to design and build Queensmead School's previous website in 2017. It wasn't an easy process, we really had to show we had what it took against the competition, as we did for this contract win.
"We were delighted to win another contract with Queensmead School. Having worked with them for nearly 10 years, we understand what they stand for as a school and look forward to giving them the best result."
David Patterson, school business manager at Queensmead School, added: "We have worked with Jag and his team for a number of years, and we're delighted to award them the contract for our new website and supporting promotional material once again. 
"Xpand has always had a good understanding of our requirements as a school and always help steer us in the right direction with their expertise. We can't wait to see the final result they deliver."