12 July 2018
The Prolific North Top 100 eCommerce Companies in the North 2018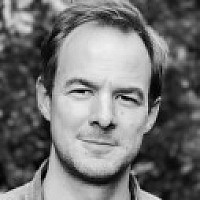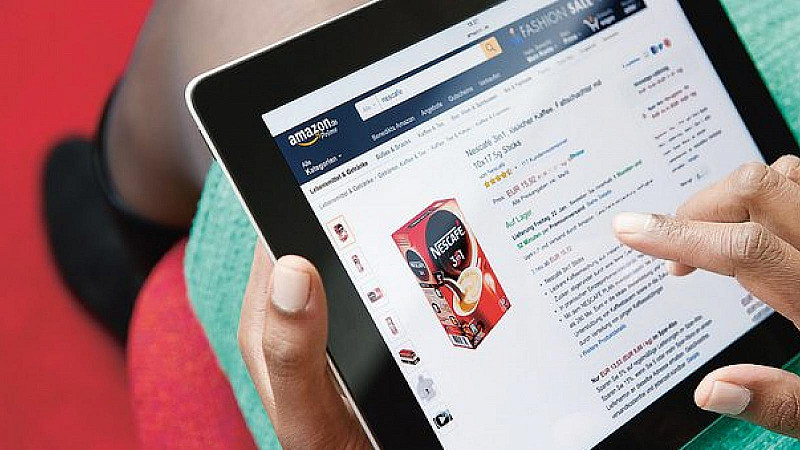 Welcome to the Prolific North Top 100 eCommerce Companies in the North, our exclusive research focused on the fastest growing part of the region's tech sector.
The 2018 edition has been put together with the support of lead sponsor Adyen as well as sponsor Smoking Gun PR, with research compiled in association with Knight Corporate Finance.
It ranks the leading ecommerce companies in the region by revenue, with Speke-headquartered Shop Direct - the group behind brands including Very.co.uk and Littlewoods.com - once again heading the list after also coming top in 2017.
N Brown, the group behind brands including Jacamo and JD Williams, is the second biggest company by revenue, while another Manchester-based company, Rentalcars.com, makes up the top three.
The Top 100 eCommerce Companies in the North follows our other ground-breaking research features, which include the Top 50 Digital Agencies, the Top 50 Integrated Agencies and the Top 50 PR Agencies.
To mark the 2018 edition, we have produced a Top 100 eCommerce Companies ebook, which also launches the eCommerce Matters series. We will be publishing further ebooks exploring eCommerce in the months leading up to this year's eCommerce Show North in November.
Registration is now open for the eCommerce Show North, which returns to EventCity in Manchester on November 6th and 7th 2018.
Over 2,400 attendees, 106 exhibitors and sponsors and 71 speakers attended the inaugural running of the expo in October, making it the biggest gathering of eCommerce companies, vendors and suppliers held outside London last year.
And you can make sure you are there when the event returns by registering here:
Hosting company UKFast will once again be the lead sponsor for the event, with CRO specialists Endless Gain, eCommerce website experts Space48, email marketing automation business dotmailer, Product Information Management (PIM) system Pimberly and open-source e-commerce platform Magento all on board as event partners.
For details about how to get involved as an exhibitor, email martyn@prolificnorth.co.uk or visit our dedicated event page here.
The Prolific North Top 100 eCommerce Companies in the North 2018
Sponsored by Adyen and Smoking Gun PR, with research compiled in association by Knight
| | | | | | | |
| --- | --- | --- | --- | --- | --- | --- |
| Rank | Company | Revenue (£m) | EBIT (£m) | Town / city | Sub Sector | Ownership |
| 1 (1) | Shop Direct | 1929.90 | 205.20 | Liverpool | Online retailer | Private |
| 2 (2) | N Brown | 922.20 | 118.60 | Manchester | Clothing retailer - online and print | PLC |
| 3 (3) | Rentalcars.com | 916.70 | n/a | Manchester | Car rental broker | Booking Holdings Inc. |
| 4 (4) | AO World PLC | 744.50 | -12.00 | Bolton | Online electrical retailer | PLC |
| 5 (9) | Boohoo | 579.80 | 30.90 | Manchester | Online fashion retailer | PLC |
| 6 (6) | The Hut Group | 510.00 | 50.00 | Northwich | Multi brand / channel retailer | Private inc PE (Balderton) |
| 7 (5) | Findel | 469.90 | 31.10 | Hyde | Multi channel retailer of home and educational products | PLC |
| 8 (11) | Redfern Travel | 380.94 | 12.30 | Bradford | Corporate travel | Arizonaco Ltd (private) |
| 9 (7) | Money Supermarket | 329.70 | 97.00 | Chester | Financial products broker | PLC |
| 10 (10) | AutoTrader | 311.40 | 207.20 | Manchester | Digital motoring advertiser | PLC |
| 11 (8) | Park Group | 310.90 | 10.90 | Wirral | A group engaged in mail order and cash savings | PLC |
| 12 (12) | Stella Travel | 259.10 | 9.69 | Cheshire | Owns brands Travel Bag & Travel 2 | Owned by Dinata |
| 13 (16) | Missguided | 205.80 | 0.50 | Manchester | Online fashion retailer | Nakai Investments (Virgin Islands) |
| 14 (13) | Ebuyer.com | 188.60 | 1.20 | York | Online electrical retailer, recently introduced homewares | Vida Capital Partners |
| 15 (15) | Buy IT Direct | 146.50 | 1.50 | Huddersfield | Online and mail order electrical | Private |
| 16 (14) | Ryman | 128.20 | 7.81 | Crewe | Online and instore stationary supplies | Fivefathers Holdings Ltd (Cyprus) |
| 17 (17) | Freemans Plc | 121.70 | 5.50 | Bradford | Plus size and fashion for older people | Owned by Otto (Germany) |
| 18 (18) | NyComm  | 87.10 | 3.50 | Swinton | Telecoms distributor | Private |
| 19 (24) | Music Magpie | 77.00 | 1.50 | Hazel Grove | Second hand goods market place | Private inc Northern Venture Trust |
| 20 (21) | On The Beach | 73.90 | 20.00 | Stockport | Online beach holiday retailer | PLC |
| 21 (19) | The Book People | 71.80 | 8.00 | Bangor | Online retailer of books and other stationary | Endless (PE) |
| 22 (20) | KitBag | 70.60 | -0.70 | Manchester | Sports merchanise online and mail order | Owned by Fanatics (US) |
| 23 (32) | The Big Word | 59.70 | 1.70 | Leeds | Language technology and translation services | Private |
| 24 (25) | Better Bathrooms | 59.20 | -1.40 | Leigh | Multi channel retailer - bathroom | Private (inc BGF) |
| 25 (26) | Destinology | 58.30 | 0.40 | Bolton | Luxury online travel | Owned by Saga |
| 26 (23) | Victoria Plum | 57.60 | -5.70 | Hull | Online bathroom / bedroom | Private (inc TPG) |
| 27 (30) | Parcel2Go | 56.20 | 1.70 | Bolton | Online parcel delivery services | Private |
| 28 (27) | Gear4Music | 56.10 | 3.20 | York | Online international retailer of musical instruments | PLC |
| 29 (33) | Victorian Plumbing | 52.78 | 2.45 | Formby | Multi channel retailer - bathroom | Private |
| 30 (29) | Nexus Vehicle | 52.10 | 4.10 | Pudsey | Vehicle rental | Private - Axis Top Co (Bowmark CP) |
| 31 (31) | Overclockers | 51.70 | 3.10 | Newcastle U Lyme | Gaming computers and peripherals | Owned by Case King |
| 32 (34) | SportsShoes.com | 51.40 | 4.40 | Shipley | Online sports retailer | Private |
| 33 (47) | Beauty Bay | 51.10 | 4.20 | Manchester | Online cosmetics retailer inc own brand sales | Private |
| 34 (40) | Pretty Little Thing | 47.70 | 3.30 | Manchester | Online fashion retailer | 66% owned by Boohoo |
| 35 (28) | Euro Options | 44.50 | 3.30 | Littleborough | IT equipment retailer / wholesaler | Private |
| 36 (35) | PC Specialist | 43.90 | 0.40 | Wakefield | Manufacturer and retailer of computer equipment | Private |
| 37 (36) | Cartridge Save | 43.78 | 4.70 | Stockport | Online retailer of printer cartidges | Private |
| 38 (42) | Blue Bay Travel | 40.00 | n/a | Stoke | Online Carribean Travel | Private Equity (LDC) |
| 39 (38) | Pure Collection | 38.50 | 0.10 | Harrogate | Multi channel fashion - specialising in cashmere | Private |
| 40 (43) | Zuto | 36.80 | -2.40 | Macclesfield | Car finance credit broker | Private (Scottish Equity Partners) |
| 41 (45) | Fatsoma | 36.00 | n/a | Manchester | Concert Ticketing | Private Equity AXM |
| 42 (41) | Joe Browns | 32.80 | 5.30 | Leeds | Online womens and menswear | Private |
| 43 (22) | LateRooms | 29.80 | -1.10 | Manchester | Online travel broker | Cox & Kings Ld (India) |
| 44 (44) | Sykes Cottages | 27.20 | 5.10 | Chester | Online travel broker | Private (linc Livingbridge) |
| 45 (-) | Pharmacy 2U | 25.80 | -20.50 | Leeds | Online pharmacy | G Square Private equity |
| 46 (-) | Innox | 25.50 | 0.58 | Skelmersdale | Online pharmacy | Private |
| 47 (54) | OCF | 23.90 | 0.98 | Sheffield | IT data storage and analytics | Private |
| 48 (49) | Fragrance Direct | 20.10 | 0.80 | Macclesfield | Online fragrance and cosmetics retail | Private |
| 49 (50) | Planet X | 20.00 | 1.20 | Rotherham | Online retailer of bicycles | Private |
| 50 (51) | Getting Personal.co.uk | 17.67 | 2.35 | Manchester | Online personalised gifts | Card Factory PLC |
| 51 (52) | Techbuyer | 17.20 | 2.80 | Harrogate | Sale of IT equipment | Private |
| 52 | Cyclesport North | 15.25 | -1.04 | Preston | Bicycle importer, and online retailer | Private (inc True Capital) |
| 53 | Scan Coin | 15.20 | 1.30 | Salford | B2B retailer of cash handling equipment | Suzohapp (US) |
| 54 | Tyres on the Drive | 15.15 | 0.00 | Holmes Chapel | Automotive | VC & Halfords |
| 55 | Public Desire | 14.00 | n/a | Manchester | Fashion | Private |
| 56 | LED Hut | 12.98 | -1.30 | Manchester | Online lighting retailer | Private (Jersey) |
| 57 | Bathroom Takeaway | 11.00 | n/a | Manchester | Online bathrooms | Private |
| 58 | BT Shop (fka Dabs.com) | 10.50 | 0.20 | Bolton | Online electrical / IT retailer | SS of BT |
| 59 | Grafenia | 10.40 | -0.63 | Manchester | Printing | Private |
| 60 | A One Distribution | 1-10 | n/a | Bury | B2B online computer components | Private |
| - | Approved Foods | 1-10 | n/a | Bradford | Online retailer of clearance food & drink | Private |
| - | Better2know | 1-10 | n/a | Morecambe | Sexual health | Private |
| - | Cliq Designs | 1-10 | n/a | Rochdale | Manufacturer | Bolton Textiles Ltd |
| - | Clothingsites | 1-10 | -1.40 | Bury | Retail sale of clothing online via several websites | Private |
| - | Contact Hire and Leasing.com | 1-10 | n/a | Stockport | Car rental | Private |
| - | Contour Cosmetics | 1-10 | n/a | Nantwich | Sale of cosmetics | Private |
| - | Country Attire | 1-10 | n/a | Preston | Clothing to worn in the countryside | Private |
| - | Cruise Compare | 1-10 | n/a | Tyne & Wear | Cruise comparison site | Private |
| - | Currentbody.com | 1-10 | n/a | Cheadle | Sale of beauty products | Private |
| - | Fallen Hero | 1-10 | n/a | Scunthorpe | Menswear retailer | Private |
| - | Fruugo.co.uk | 1-10 | n/a | Ulverston | Home, beauty, fashion, electronics | Private |
| - | Healthy Food Supplies | 1-10 | n/a | Liverpool | Healthy food | Private |
| - | HGS UK Trading | 1-10 | n/a | Bury | Wholesale supplies of household goods, lighting and cosmetics | Private |
| - | Ice Lolly | 1-10 | 3.05 | Leeds | Price comparison | Private Equity |
| - | In The Style | 1-10 | 0.33 | Salford | Social media-led fashion | Private Equity Living Bridge |
| - | Interrisk Solutions | 1-10 | n/a | Wirral | Legal services broker | Private |
| - | JamJar Direct | 1-10 | n/a | Whitefield | Vehicle sales & leasing | Private |
| - | Lavish Alice | 1-10 | n/a | Manchester | Fashion | Private |
| - | Little Black Dress | 1-10 | n/a | Manchester | Fashion | Private |
| - | Looking4.com | 1-10 | n/a | Leeds | Car parking | Private |
| - | Manière De Voir | 1-10 | n/a | Manchester | Fashion | Private |
| - | Moda Furnishings | 1-10 | n/a | Manchester | Furniture | Private |
| - | Money Guru | 1-10 | n/a | Macclesfield | Financial products broker | Quint Holdings |
| - | My Parcel Delivery | 1-10 | 0.50 | Manchester | Parcel delivery | Private inc Praetura and Northern Venture Trust |
| - | Now Healthcare Group | 1-10 | n/a | Salford | Health | Private |
| - | Pimoroni | 1-10 | n/a | Sheffield | Sales of small IT producs | Angels |
| - | Pink Boutique | 1-10 | n/a | Newcastle | Fashion | Private |
| - | PJA Distribution | 1-10 | n/a | Stockton-on-Tees | Sale of mobile phone accessories | Private |
| - | Predator Nutrition | 1-10 | n/a | Leeds | Nutrition products | Private |
| - | Push Doctor | 1-10 | n/a | Manchester | Medical | Various VCs including Draper Espirit |
| - | Realy Good Domains | 1-10 | n/a | Hazel Grove | Online car marketing | Private |
| - | Sonik Sports | 1-10 | n/a | Blythe | Fishing tackle retailer | Private |
| - | Spark Etail | 1-10 | 0.09 | Gateshead | Ecommerce fullfillment platform | Private |
| - | The 1st Stop Group | 1-10 | n/a | Blackpool | Retail loans | Private |
| - | The Car Buying Group | 1-10 | n/a | Bradford | Online car buying service | Private |
| - | The Superbike Factory | 1-10 | n/a | Macclesfield | Online motorbike retailer | Private |
| - | Ticket Line Network | 1-10 | 0.40 | Manchester | Ticketing business | Private |
| - | Time2 | 1-10 | n/a | Blackburn | Security | Private |
| - | Toxic Fox | 1-10 | n/a | Stockport | Online gifts | Private |
| - | Who Can Fix My Car | 1-10 | n/a | North Shields | Car mechanic aggregator | Private Equity (Active PE) |
2017 ranking in brackets